Fully inclusive package, dates to suit you. Suitable for individuals / couples / groups.
Time to step back from everyday life and reconnect to your wisdom
Package inclusions:
3 nights fully inclusive accommodation
2 times discussion/ study & lecture / meditation sessions (daily)
1 sound therapy session or slow-paced style of yoga (daily)
1 hour private consultation
1 hour foot or oil massage (daily)
Health lunch with vegetarian option
Snacks and healthy drinks
Round trip airport or hotel transfer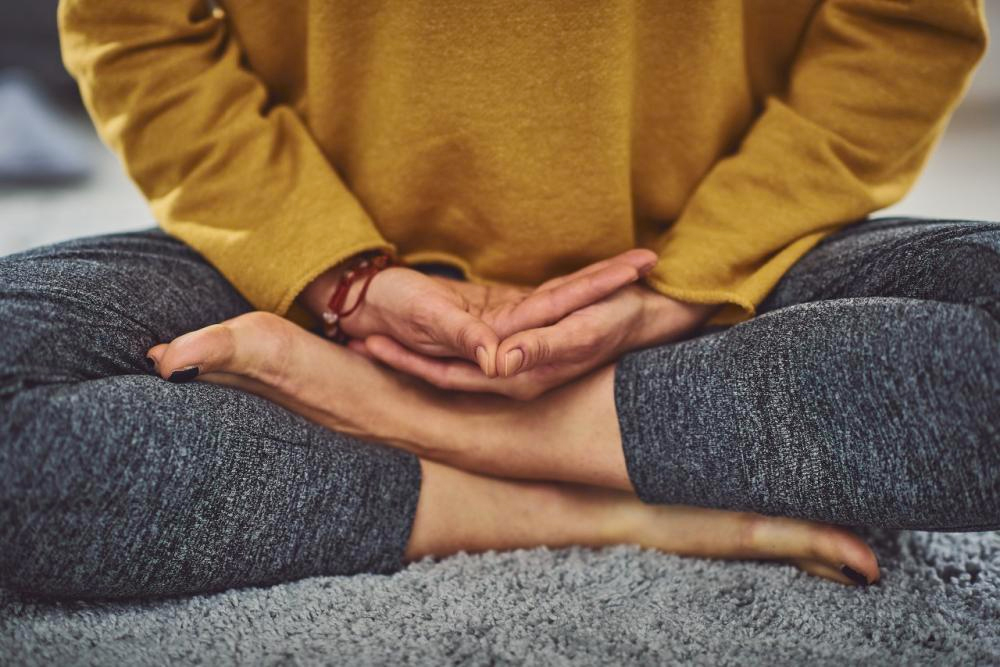 How do we begin to cultivate this inner joy?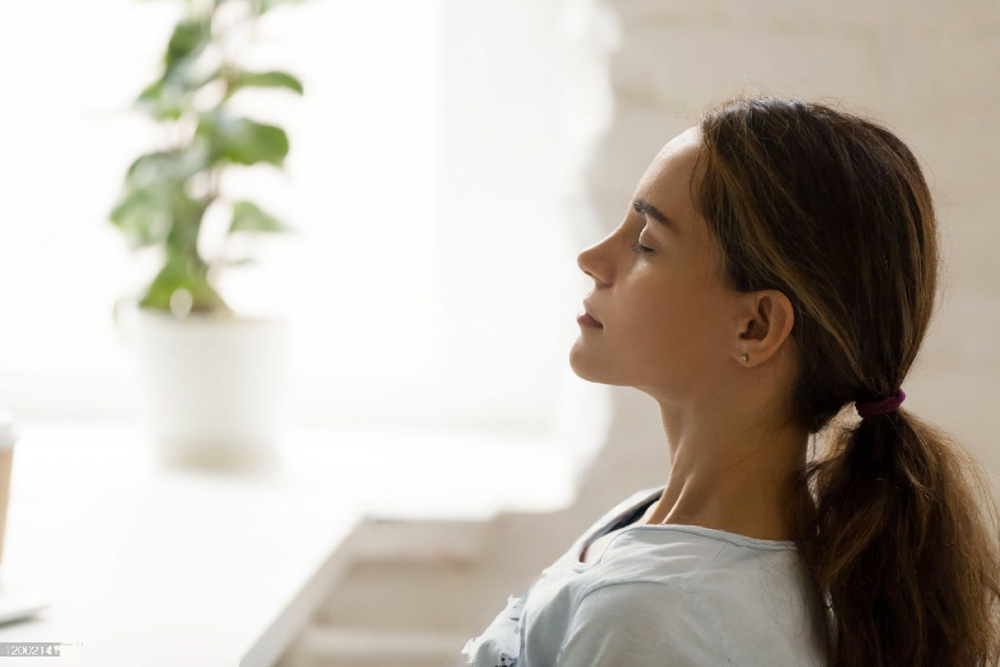 Awareness is the fundamental basic to mental health. This refers to awareness both to our "external" reality and our internal mental states and involves the development of attention. Following and dependant on this awareness we need to work with our negative emotions in an open honest way, so that we learn to not be controlled by these emotions. Then we enable connection by enhancing our positive emotions; love, compassion wisdom and connection bring us to a healthy state free from isolation and emotions which lead from this.
"This mental development ideally requires a threefold process. Initially we need to listen; this may be from teachers, books, videos. Then we need time to contemplate and understand the truth or not of what we have heard. Finally we must integrate this understand into our minds, for "words alone will not suffice"
Practically, a simple clam abiding meditation practice such as focusing on the breathing, done regularly, will bring the first step of awareness into our minds. We must view this technique as a marathon rather than a sprint. Once we have established this focus, calm and ability to get below the thoughts we can use this to develop and work on the aspects of letting go of negative and increasing positive emotions.
What are the benefits of this retreat?
Awareness:
It's useful to have a method to let go of stressful thoughts as they come to mind. To help you stay present through developing your mental wellbeing using awareness practise we can see at least three substantial benefits:
An ability to live more in the present moment.
In the present moment only are we alive, from this moments's viewpoint there is no past or future. Hence anxiety which is predominantly focused on the future cannot arise and worry mainly reflecting on the past cannot arise.
A degree of control over thoughts.
When we learn to create some distance and perspective on our thoughts and in many cases we can actually choose which ones we follow and let go of those we don't need.
Some space within our minds.
This space allow us to considerate consider our reactions and choose wiser ones which lead to more positive outcomes for ourselves, others and solutions.
Connecting with the deeper more healthy level of our minds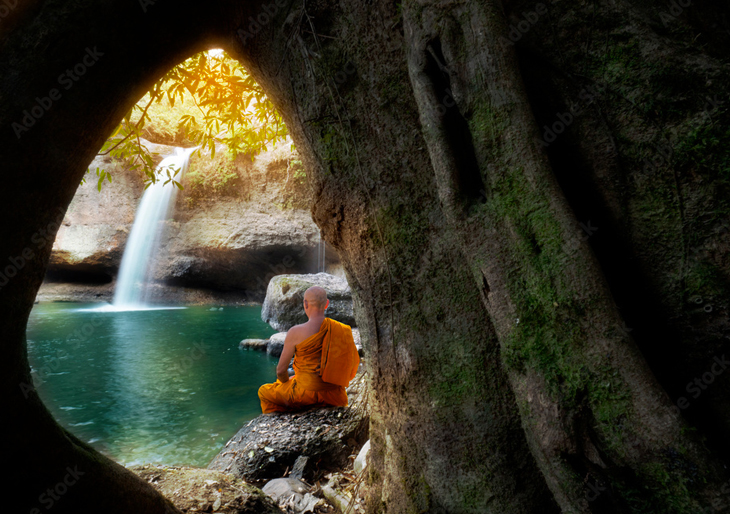 We tend to live most of the time within the noisy conceptual thinking level of our minds but this is not the only part of our consciousness. We all, in every moment have a deeper calm, healthy part to our minds which we can connect with.Dealing with our negative emotions: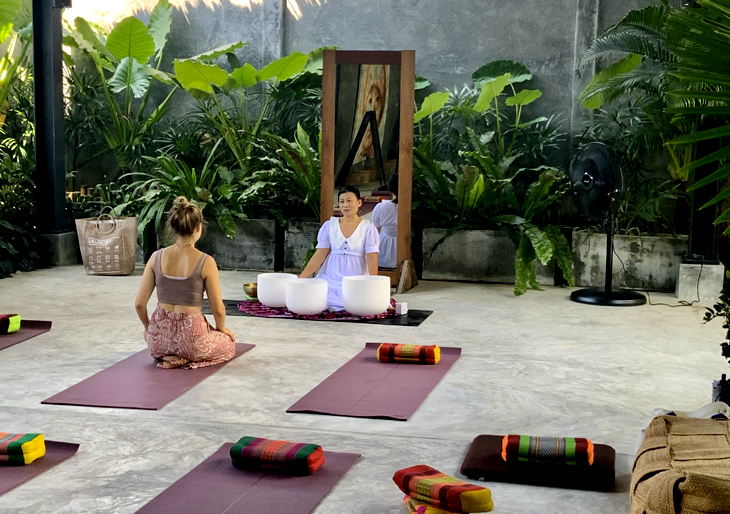 While we may not be able to eliminate unhealthy emotions right away by working with them we can learn to let them go, not be affected by them and take the harmful aspect of the emotions out of the way so we can deal more effectively in these moments.
Enhancing positive emotions:
Disconnection is probably the biggest and most harmful problem in our modern world. There are manifold reasons for this, the way we live less and less in communities, the predominance of screens rather than actual face to face contact, the media creating fear etc. Suffice to say the mental health crisis that the world faces now is largely attributable to this reality. We cant immediately change the way the world is but we can bring this connection back for ourselves individually through cultivating these positive emotions of love, compassion, connection, wisdom etc.
Wellness Resort's accommodation & facilities
The wellness resort is your oasis of calm from daily life. Cool off with a swim or enjoy sunbathing by the pool in our shaded sunbeds with open air Sala that cooling tropical breezes moving throughout.
The resort is an idyllic, sustainable health resort designed with your well-being in mind. Boasting a garden and located close to several noted attractions, around 1.5 km from Rawai Beach,Ya Nui Beach and Naiharn Lake.
Organic garden with tropical fruit, vegetables and herbs
Exclusive swimming pool, sunbeds and outdoor shower
Open air Sala, available for meals or meetings
Luxurious spa with signature Thai, hand & foot massages
High-Speed Wi-Fi internet available throughout the resort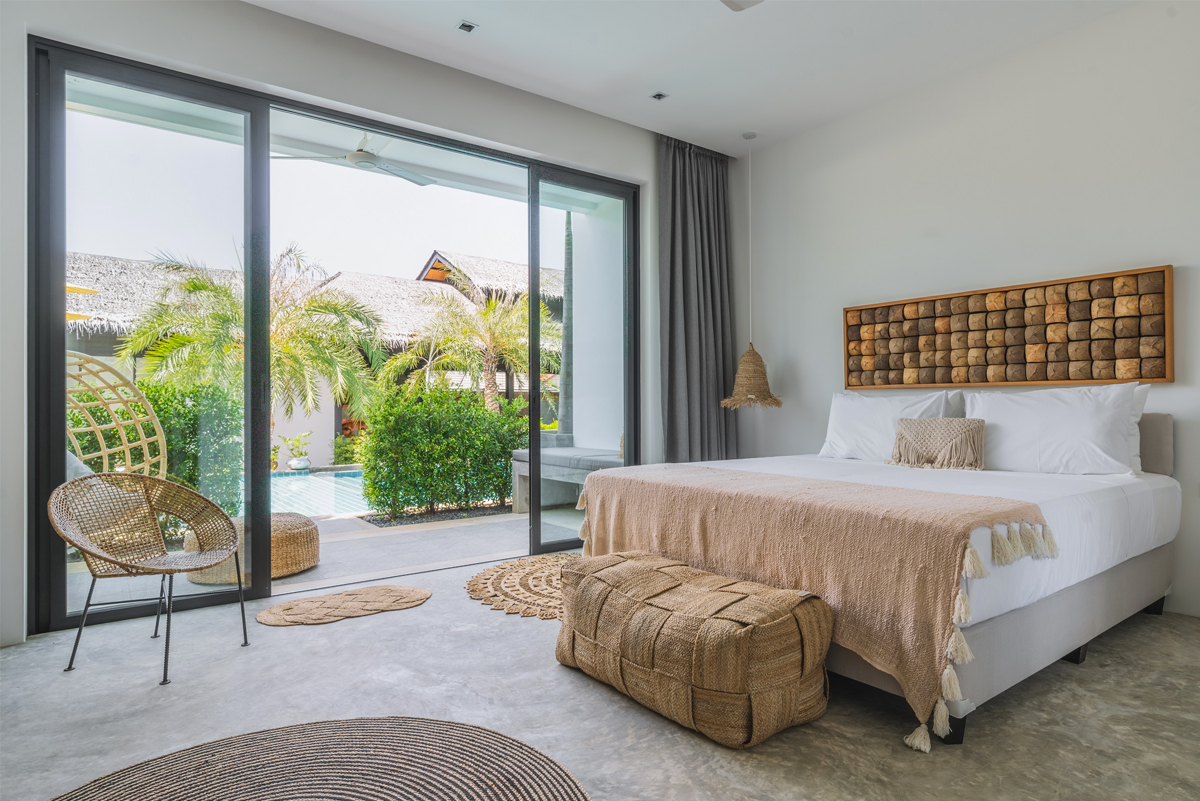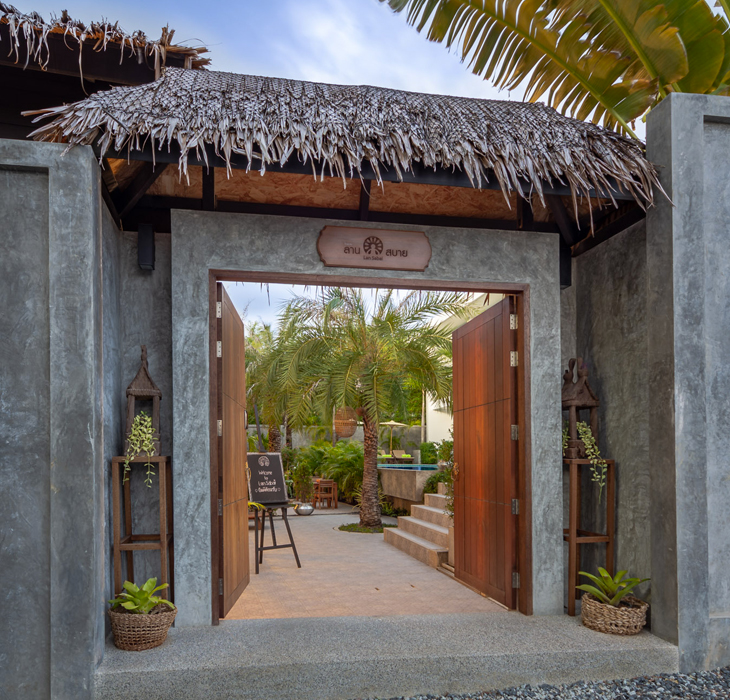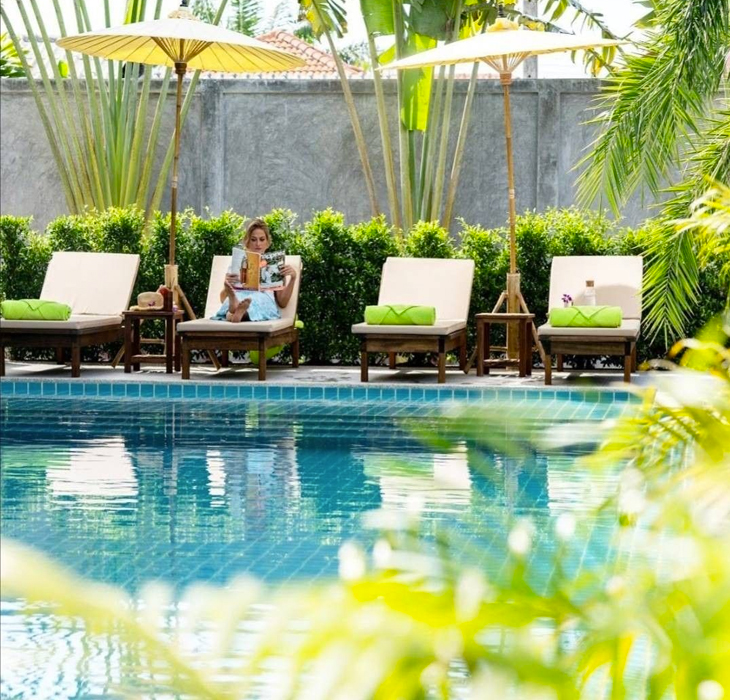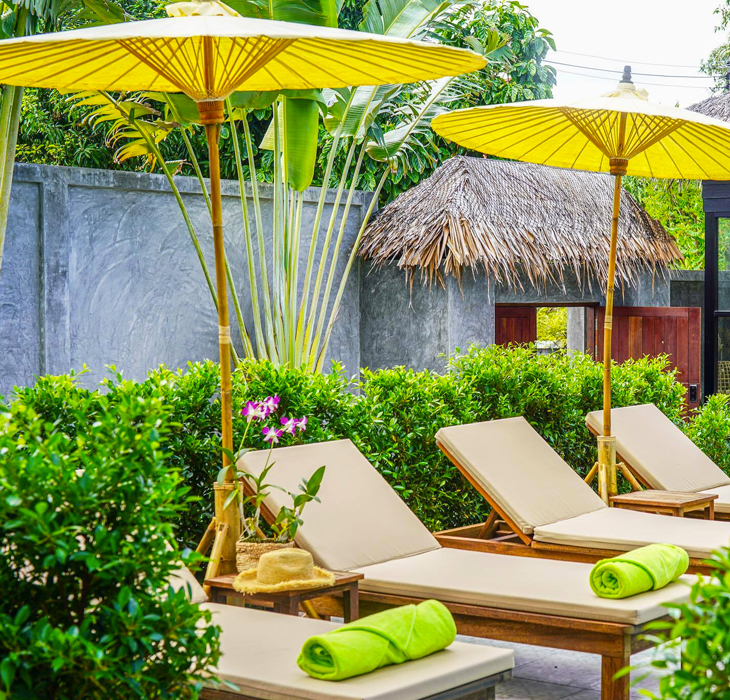 Our Experienced Teachers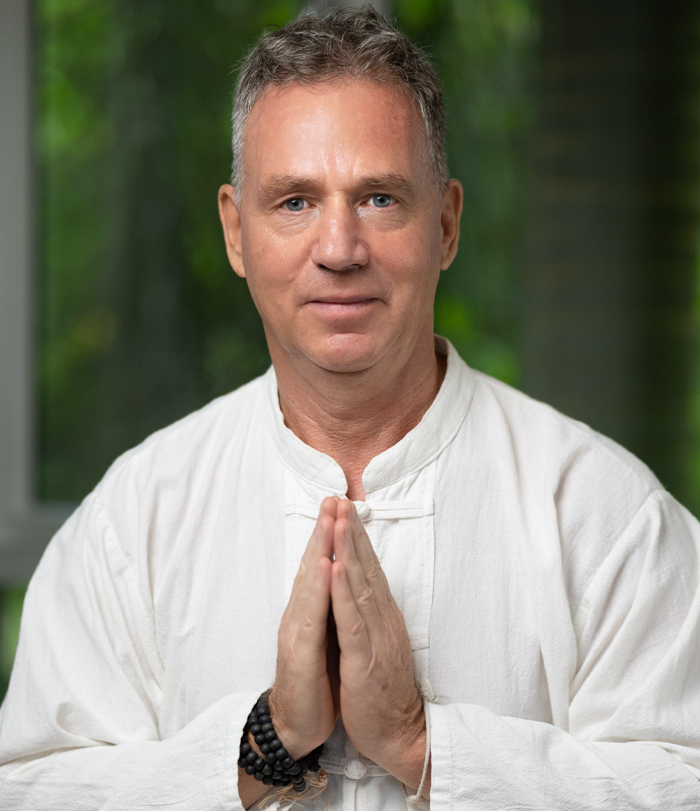 Tenzin Josh
The retreat will be conducted by Tenzin Josh, fully qualified psychologist and meditation teacher
Tenzin has trained for over 35 years including spending 15 years as a monk alongside HH Dalai Lama in India. His journey began as a psychologist in the west and continued through learning the wisdom of the east. As a monk, initially he was 3 years in meditation retreat in the mountains and then spent 12 years in the Dalai Lama's monastery studying in depth up to PHD level. He is one of only a few westerners to have ever had this incredible privilege studying the traditional Tibetan language monastic curriculum. After this period and with the Dalai Lama's instruction and blessings Tenzin decided he wanted to use his knowledge and experience to help others alleviate their suffering and achieve their best life possible. It is this mission which has set Tenzin on this path to help you find peace, happiness, and fulfilment through mental well-being.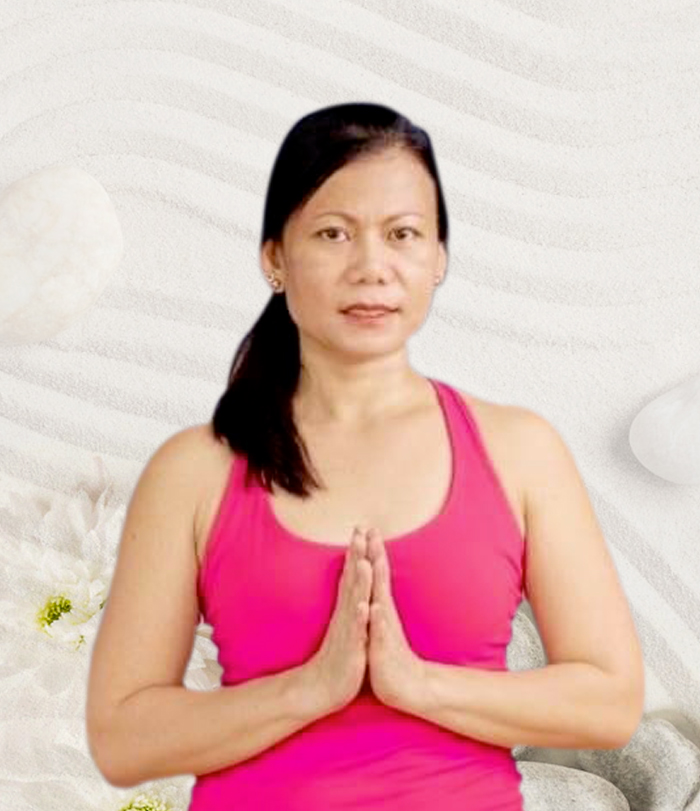 Dao Sethi
From Yin Dee Yoga Studio
Dao Sethi is an enthusiastic yoga & crystal bowl therapy instructor from Phuket. She started her yoga journey from 2005 and she received the first yoga training certification in 2018 in India at the Satyam Vedic Yoga School Rishikesh. Dao's expertise in multi-style yoga and later continue her study for sound therapy using crystal as one of a popular material to creates a clear and bright sound in order to promote relaxation and reduce stress.
Meaya
Meaya earned her RYT 500 Yoga Alliance certification through Ananda Yoveda Shala, specialising in Hathai, Alignment, VinyasaYoga Shala, specialising in yoga focus class, Pranayama as the preparation to meditation state of mind, Restorative Yoga with Yoga Healing Massage, Yoga Nidra and Chakra Meditation, completed the course of the Coach for spiritual program Crystal Bowl Therapy being a lifelong learner, when teaching she hopes for her students to find balance mentally, physically and spiritually providing them with a practise that they can embody in their daily life off the mat. Her class offer unique meditative sequence with international themes, emphasising the importance of proper alignment, pranayama breathing techniques, mindfulness and meditation. She is honoured to teach yoga, helping to bring balance, awareness, health and happiness to others life.
Join our retreat, book your place
Contact: +66894740065
| | |
| --- | --- |
| 8.00 - 9.30 am | Check-in / Registration |
| 9.30 - 11.00 am | Introduction & Meditation sessions 1 |
| 11.00 - 11.30 am | Break |
| 11.30 - 12.30 am | Slow paced style yoga |
| 1.00 - 2.30 pm | Healthy lunch & relaxation times by pool |
| 2.30 - 3.30 pm | Practise self-reflection/ relaxing massage |
| 3.30 - 4.00 pm | Break & drinks |
| 4.00 - 5.30 pm | Meditation sessions 2 (discussion/ study & lecture/ private consultation) |
|  6.00 pm | Dinner |
| | |
| --- | --- |
| 8.00 - 9.30 am | Breakfast |
| 9.30 - 11.00 am | Morning meditation session |
| 11.00 - 11.30 am | Break |
| 11.30 - 12.30 am | Slow paced style yoga |
| 1.00 - 2.30 pm | Healthy lunch & relaxation times |
| 2.30 - 3.30 pm | Practise self-reflection/ relaxing massage |
| 3.30 - 4.00 pm | Break & drinks |
| 4.00 - 5.30 pm | Meditation sessions 2 (discussion/ study & lecture/ private consultation) |
| 6.00 pm | Dinner |
| 7.30 pm | Sound therapy |
| | |
| --- | --- |
| 8.00 - 9.30 am | Breakfast |
| 9.30 - 11.00 am | Morning meditation session |
| 11.00 - 11.30 am | Break |
| 11.30 - 12.30 am | Practise self-reflection/ relaxing massage / private consultation |
| 1.00 - 2.30 pm | Healthy lunch & relaxation times |
| 2.30 - 3.30 pm | Yin yoga / breath work |
| 3.30 - 4.00 pm | Break & drinks |
| 4.00 - 5.30 pm |  Meditation sessions 2 (discussion/ study & lecture/ private consultation) |
| 6.00 pm | Dinner |
| 7.30 pm | Optional free trip to Phuket Town** |
| | |
| --- | --- |
| 8.30 am | Breakfast |
| 11.00 am | Check out time |
** Extra nights accommodation are available with additional cost.
How to get there
Rawai & Naiharn Beach - Surrounding Area
Nai Harn Beach is one of Phuket's most well-maintained stretches of coastline, tucked between lush green hills and Nai Harn Lake, an astonishing inland freshwater lake which locals often frequent to paddle boat and take a stroll around. Visitors can stop by a beautiful little temple called the Wat Nai Harn, which is about 200 metres away from the lake, to learn more about Thai culture and its traditions.
If you're feeling adventurous, you can travel to the top of the Windmill Viewpoint, which offers a bird's eye view of the Andaman Sea and its surrounding beaches, thus serving as an ideal spot for picnicking and watching the sunset.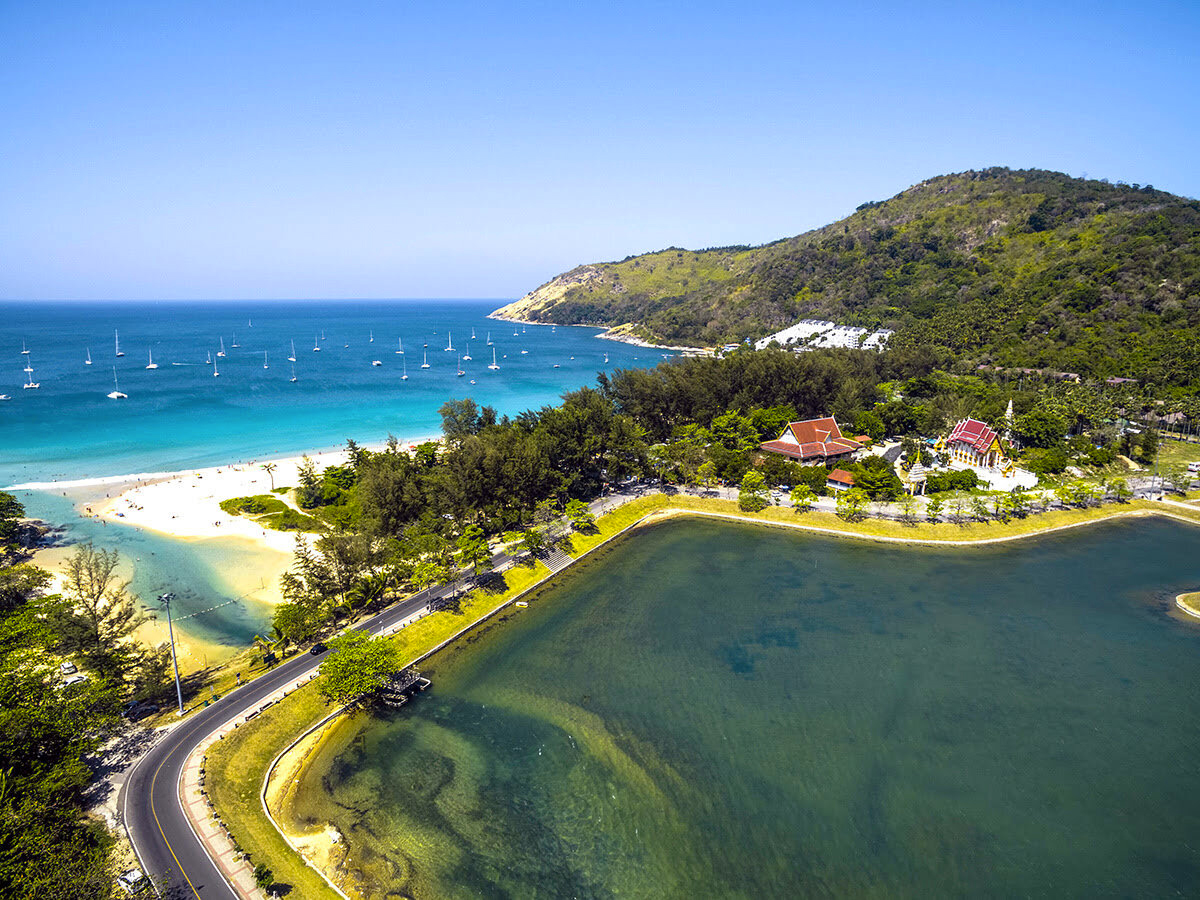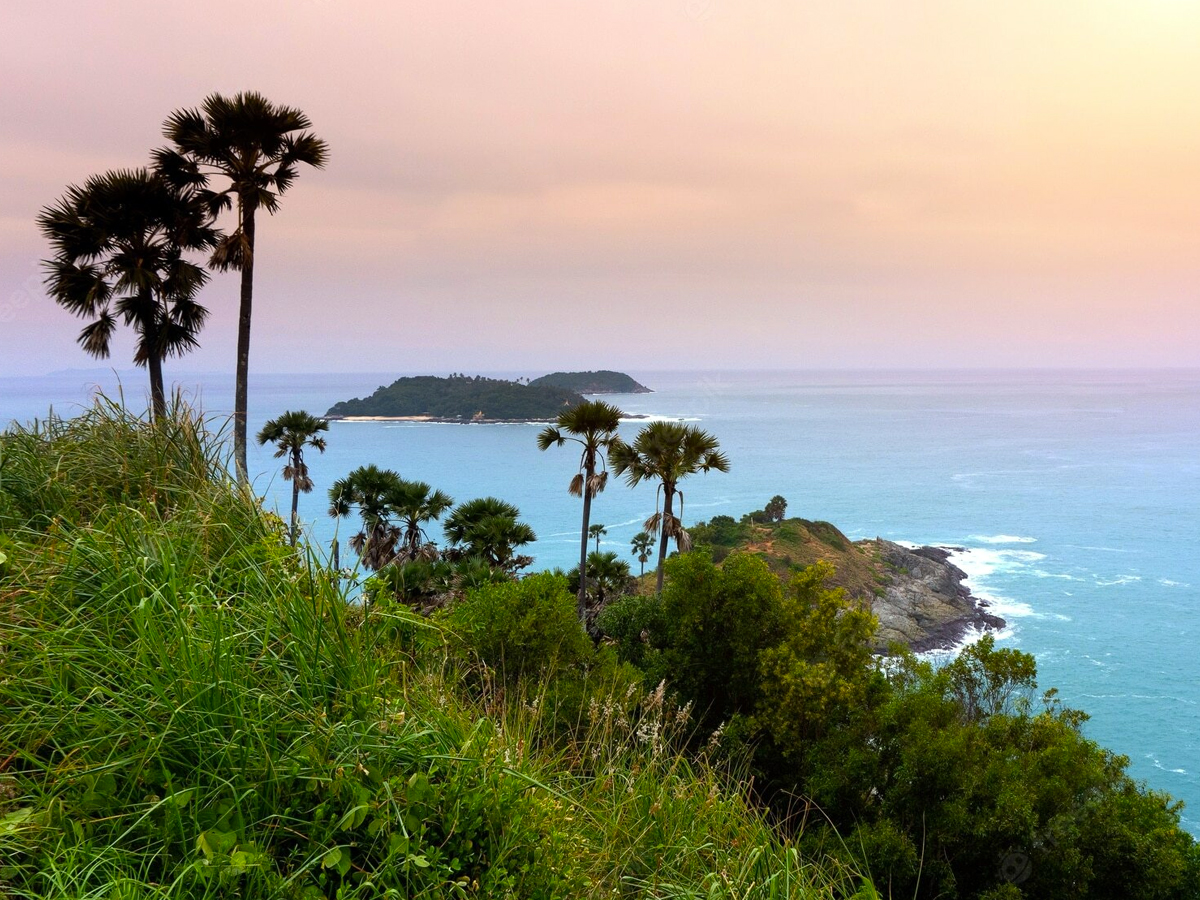 Promthep Cape or "Laem Promthep" is a small peninsula that is located just west of Rawai. It's one of the island's most photographed locations. This picturesque cape and lookout point is mostly known for its stunning see views and its great sunset viewpoint over the ocean.
The package have been designed to compliment your mental wellbeing journeys to re-arising as a completely healthy, alive, joyful person.
Book Your Retreat
3 Days 3 Nights. A unique mental wellbeing development retreat to suit you. Designed to relieve anxiety and stress. (Non-residential package available)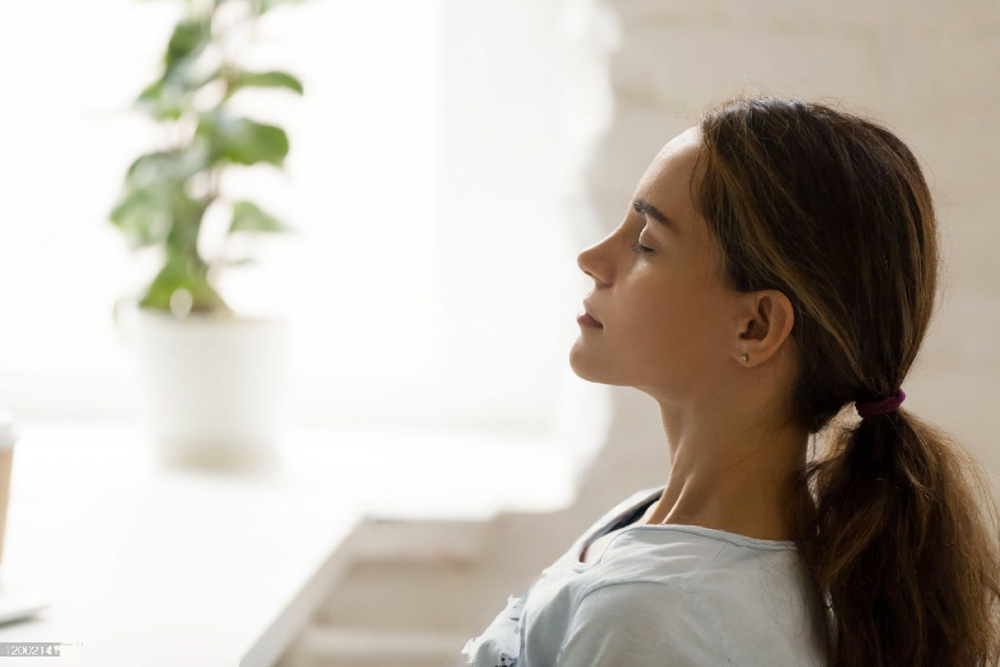 Personalised Program
One-on-one personalized mental wellbeing meditation retreat
Reconnecting with your inner self, take the time to find a peaceful space find a new fresh perspective.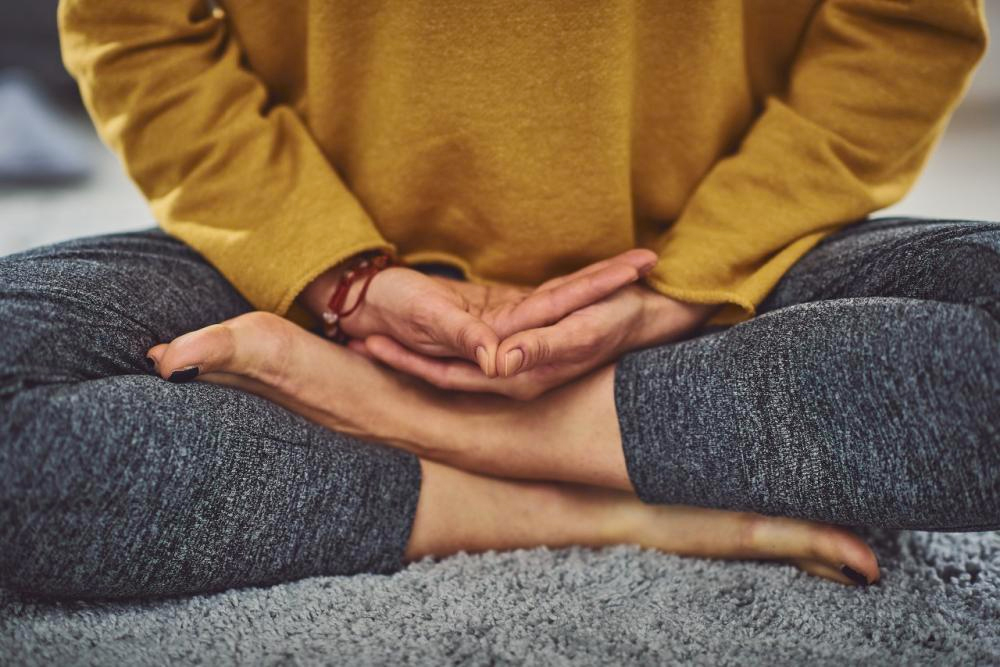 Couples / Friends Retreat
Mental wellbeing meditation retreat in Phuket
Up to 2 person per group