Andaman Wellness Meditation,

Peace

&

Tranquility

Retreat

in Phuket, Thailand
Andaman Wellness provide quality authentic workshops, events for guided meditation & retreat experiences hosted it in luxurious wellness resort, all Inclusive designed to align your physical, mental and spiritual health. We are passionate about helping you find the inner peace and reconnect with yourself.
Our program is designed to help you unwind and find your center with daily excursions, yoga, and meditation. It's the perfect way to escape from stress and enjoy a relaxed, well-structured retreat.
@29th April 2023
One Day Meditation
"Discover Presence" Retreat in Phuket
By becoming conscious of the present moment, you can see beyond your thoughts and daydreams, and gain clarity. Life is embodied in the present. We often remain oblivious to life's occurrences due to our preoccupation with thoughts.
4,600 THB / person
Welcome drink (tea, coffee, Infused water)
Guided sitting meditation practises (3 sessions)
Sound healing guided meditation (1 session)
Healthy lunch with + tropical fruits platter
Afternoon break, snacks
Question and answer" period
Relaxing times by pool (towel will be provided)
READ MORE
4 Days all inclusive
Qi Gong & Healing Retreats @Lan Sabai Retreat Resort
Dive into the energies of Qigong with Sifu Ludovic and Marissa Newell
40,000 THB / person

28,000 THB / person
Fundamentals of energy work, energy awareness, holistic energy practices and healing
Internal Alchemy and Qigong: sun and moon energy, white light and aum meditations and spiritual alignment
Self-healing and group healing sessions with Sifu Ludovic
Internal Alchemy and Qigong: self-healing and empowerment practices through the body, emotions, mind, and spirit with Marissa Newell
READ MORE
Mindfulness
Workshops




by

The

Experienced

Teacher
Join us and discover traditional meditation training and what correct internal cultivation can do for you.
Tobi
Warzinek
Phuket Meditation Center
Akiko
Igarashi
Founder of Shima Healing
Andaman Wellness offer tailor-made retreats for corporate
or private groups who wish to experience a wellbeing escape in Phuket and join mindfulness workshops please feel free contact us.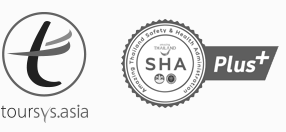 Our
Retreat

Amenities
Unwind with a walk through our beautiful organic garden, filled with tropical banana, mango and papaya trees, fresh herbs and vegetables.
Daily
Yin

Yoga
The art of breathing is an important component of yin yoga. Yin can also be a great starting point for anyone interested in meditation as it has such an internal focus.
Healthy
Meals
Our local chefs bring you the delectable flavors from the Land of Smiles, with organic, local ingredients for breakfast, lunch and dinner.
Subscribe today to learn about upcoming events, experiences organised by Andaman Wellness
Loved it - wonderful instruction, lovely people and delicious food! Thoroughly recommend it!
great event, a well day spent learning, practicing with Tobi Warzinek in a positive environment at Lan Sabai - Retreat Resort Phuket Healthy & yummy food too
It was a nice Saturday spent with like minded people sitting together. I have joined Tobi and Parn's meditation retreat a few times in the past. Yet, this one day retreat was very refreshing and I came home with deep insight from all day events.