Andaman
Wellness




Meditation,

Peace

&

Tranquility Retreat in Phuket, Thailand
Andaman Wellness provide quality authentic workshops, events for guided meditation & retreat experiences hosted it in luxurious wellness resort, all Inclusive designed to align your physical, mental and spiritual health. We are passionate about helping you find the inner peace and reconnect with yourself.
One Day Meditation Retreat
Led by Tobi Warzinek from Phuket Meditation Center
Topic: "From Formless to Form"
How to become what you seek to become. Directing creative energy in ways that build a meaningful and fulfilling reality for yourself and others. Discover the power of heightened consciousness, clarity and intention.
@25th June 2022
4,600 THB / person
3 Guided meditation sessions
Crystal singing bowl sound therapy
Healthy lunch, snacks, soft drink
READ MORE
4 Days 3 Nights Meditation Retreat
Led by Tobi Warzinek from Phuket Meditation Center
Our four days retreat combines a relaxing vacation with a deep and meaningful experience. These are ideal for beginners who want to enter the world of meditation retreats in comfort and at their own pace.
@28th July – 1 August, 2022
3 nights luxury accommodation (for Residential Package)
Daily guided meditation session
Freshly prepared breakfast, lunch, dinner (vegetarian option available)
Morning breath work practise on the beach
Yin yoga group classes with our dedicated yoga instructor
Daily relaxing massage
READ MORE
Mindfulness
Workshops




by

The

Experienced

Teacher
Join us and discover traditional meditation training and what correct internal cultivation can do for you.
Tobi
Warzinek
Phuket Meditation Center
Dao
Sethi
Crystal singing bowl sound therapy
Carey
Shoemaker
Qi Qong / Breath Work
Andaman Wellness offer tailor-made retreats for corporate
or private groups who wish to experience a wellbeing escape in Phuket and join mindfulness workshops please feel free contact us.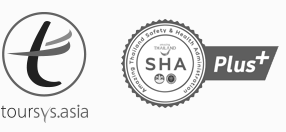 Our
Retreat

Amenities
Unwind with a walk through our beautiful organic garden, filled with tropical banana, mango and papaya trees, fresh herbs and vegetables.
Daily
Yin

Yoga
The art of breathing is an important component of yin yoga. Yin can also be a great starting point for anyone interested in meditation as it has such an internal focus.
Healthy
Meals
Our local chefs bring you the delectable flavors from the Land of Smiles, with organic, local ingredients for breakfast, lunch and dinner.
Subscribe today to learn about upcoming events, experiences organised by Andaman Wellness
Loved it - wonderful instruction, lovely people and delicious food! Thoroughly recommend it!
great event, a well day spent learning, practicing with Tobi Warzinek in a positive environment at Lan Sabai - Retreat Resort Phuket Healthy & yummy food too
It was a nice Saturday spent with like minded people sitting together. I have joined Tobi and Parn's meditation retreat a few times in the past. Yet, this one day retreat was very refreshing and I came home with deep insight from all day events.