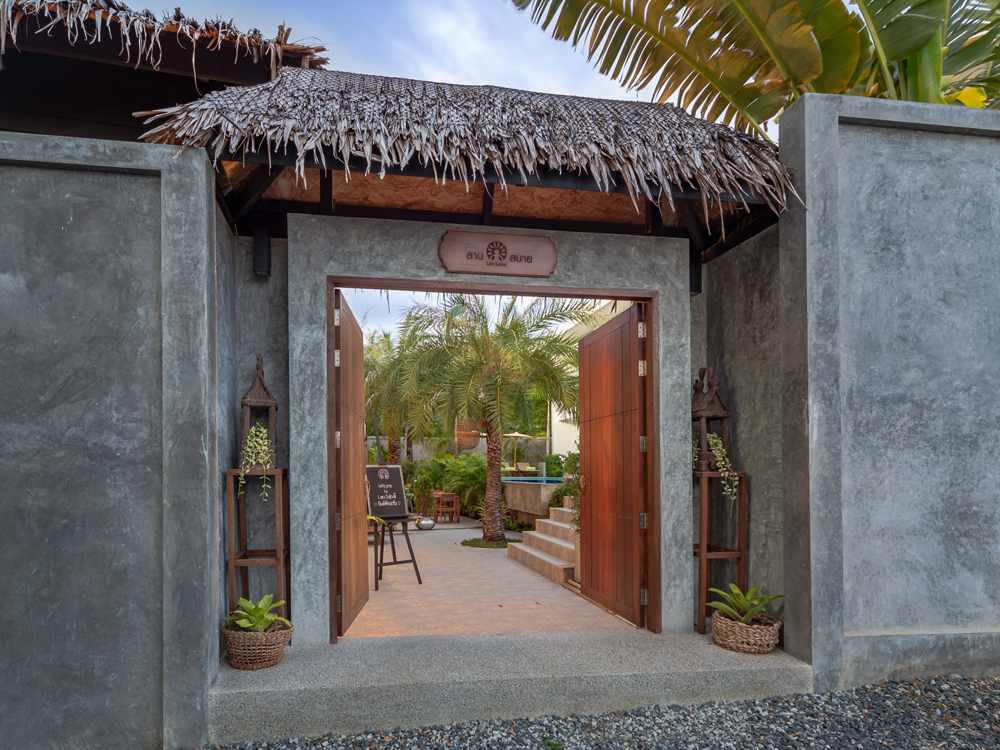 Lan Sabai Retreat Resort – Nai Harn, Phuket
Lan Sabai delivers the finest of Thailand, offering personalized wellness treatments, delightful local cuisine, and a tranquil natural setting. Our competent and experienced staff take care of every aspect from the moment you make your reservation, enabling you to concentrate on delivering the best coaching experience or fully immersing yourself in rest and relaxation. Our packages are customized to cater to your specific requirements, whether you're reserving the resort for a coaching retreat or a personal getaway.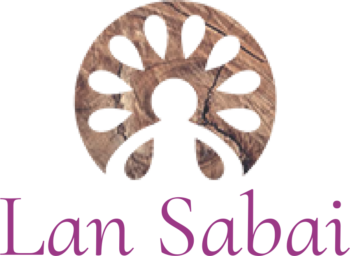 Health-focused activities:
We offer a variety of activities that promote physical health and wellness, such as yoga classes, hiking trails, fitness classes, and meditation sessions.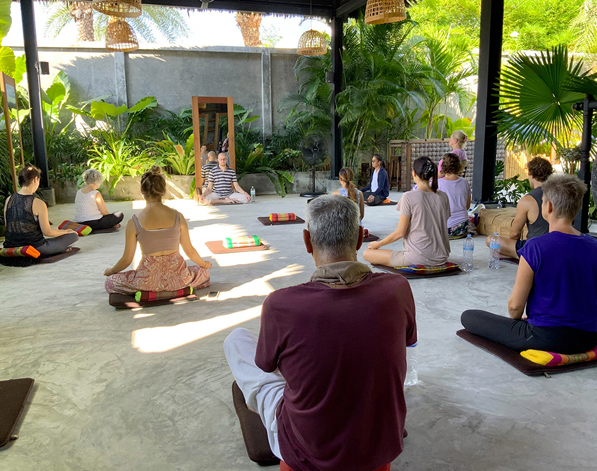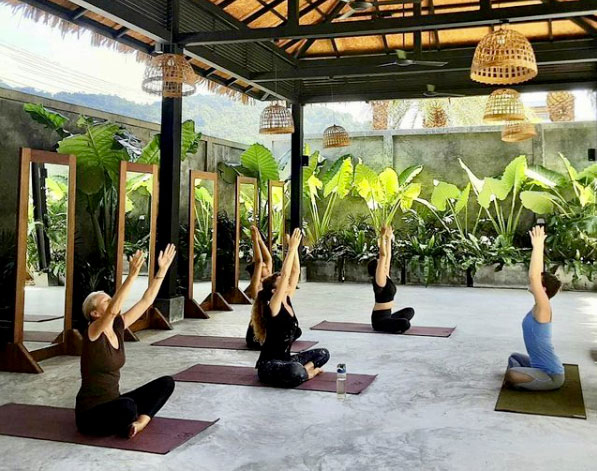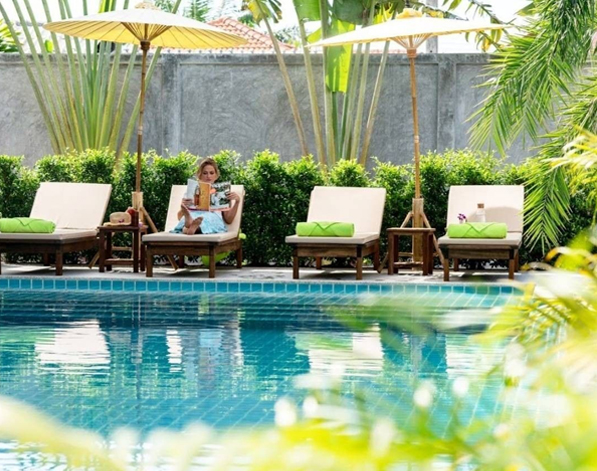 Relaxation and rejuvenation amenities
Lan Sabai understand the challenges of organizing a retreat. From timely food service to laundry and room cleaning, arranging transportation, and more, the list of responsibilities can be overwhelming. As a coach, you need a reliable team and a resort that can handle these daily tasks, allowing you to focus on delivering the best coaching service possible.
A covered outdoor space, perfect for dining or holding session
Indulge in a pampering experience at our deluxe spa
Exclusive swimming pool, sunbeds and outdoor shower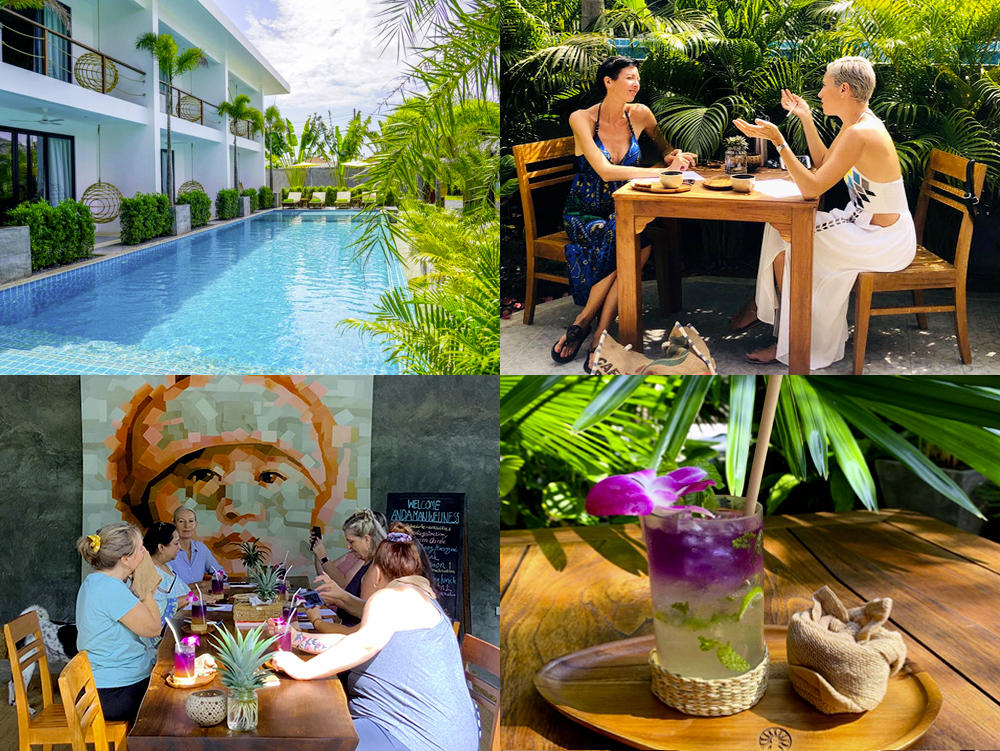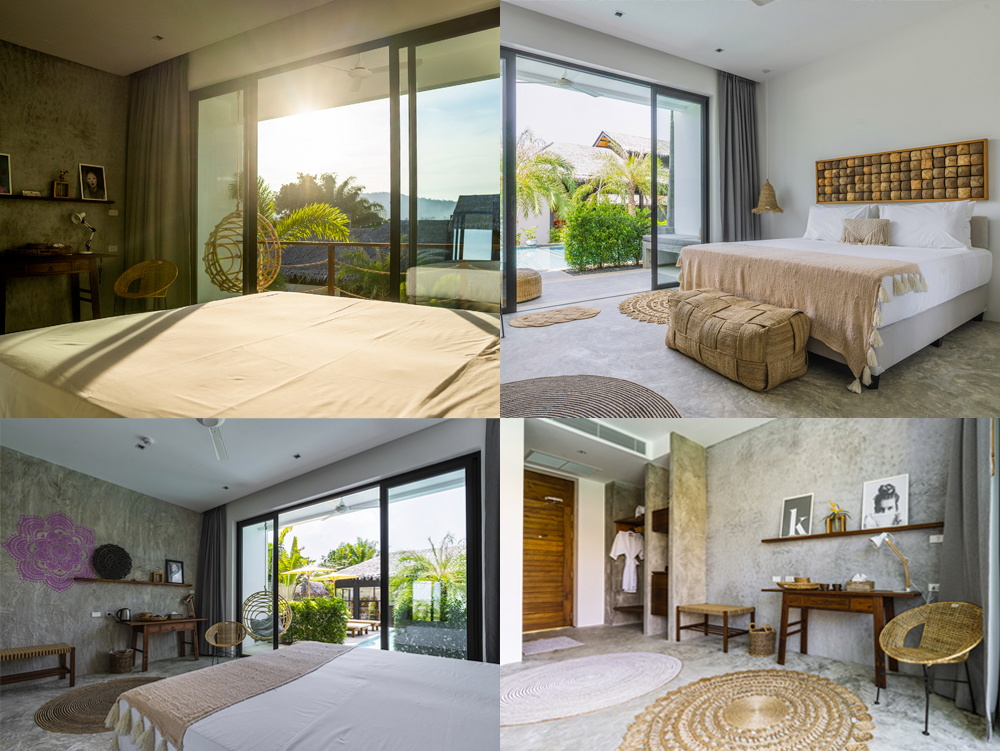 Accommodation
We aim to simplify things for you from the moment you book with us, offering the flexibility to host your retreat for as long as you need. Our three-tier pricing system enables you to select the retreat features that suit your requirements and budget. At Lan Sabai, sustainability is a core value. We acknowledge that it's easy to overwork oneself and overlook health and happiness. Too frequently, we become stressed, sleepdeprived, and out of touch with nature.
The Retreat Area
Nai Harn is a picturesque area located on the southern coast of Phuket, known for its stunning beaches, lush tropical landscape, and laid-back vibe. When it comes to health and wellness, Nai Harn offers a variety of activities and amenities that promote physical and mental wellbeing.