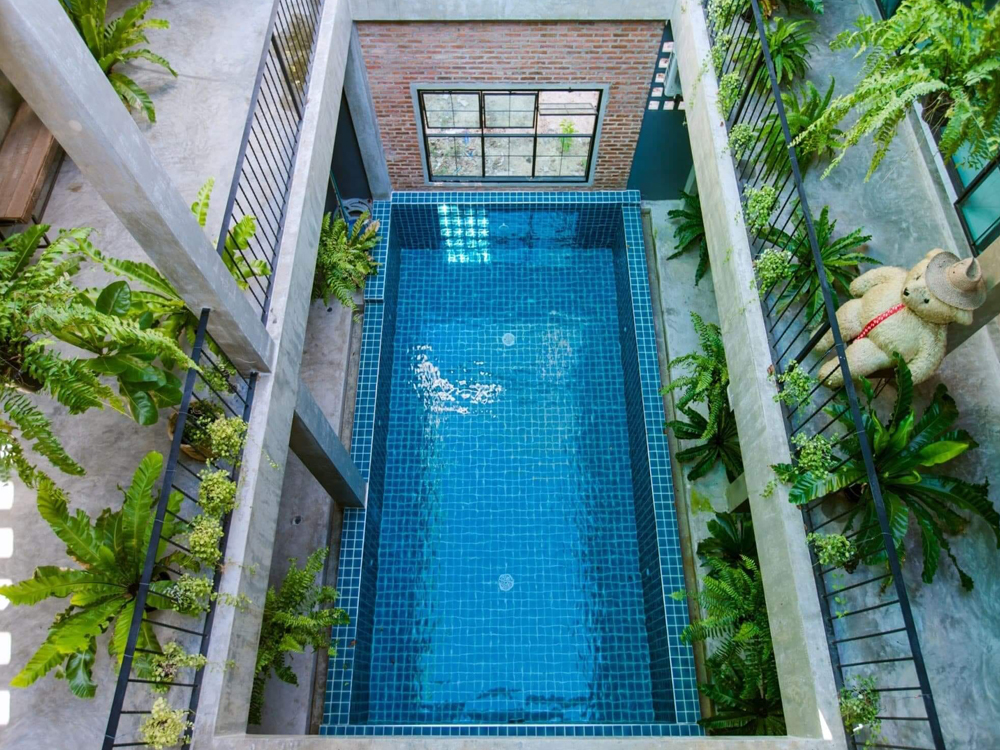 Feed Café
Nestled in a quiet alley just off of the hustle and bustle of southern Phuket's most famous street Soi Saiyuan, this café is a stunning property. Soi Saiyuan runs all the way from Rawai to Nai Harn and is riddled with all kinds of restaurants, hotels, massage parlours, muay thai gyms, yoga studios, and shops. It is one of the liveliest and busiest streets in the southern half of the island, making it the ideal location for Feed Café.
Open: Daily
From: 7:00 am – 8:00 pm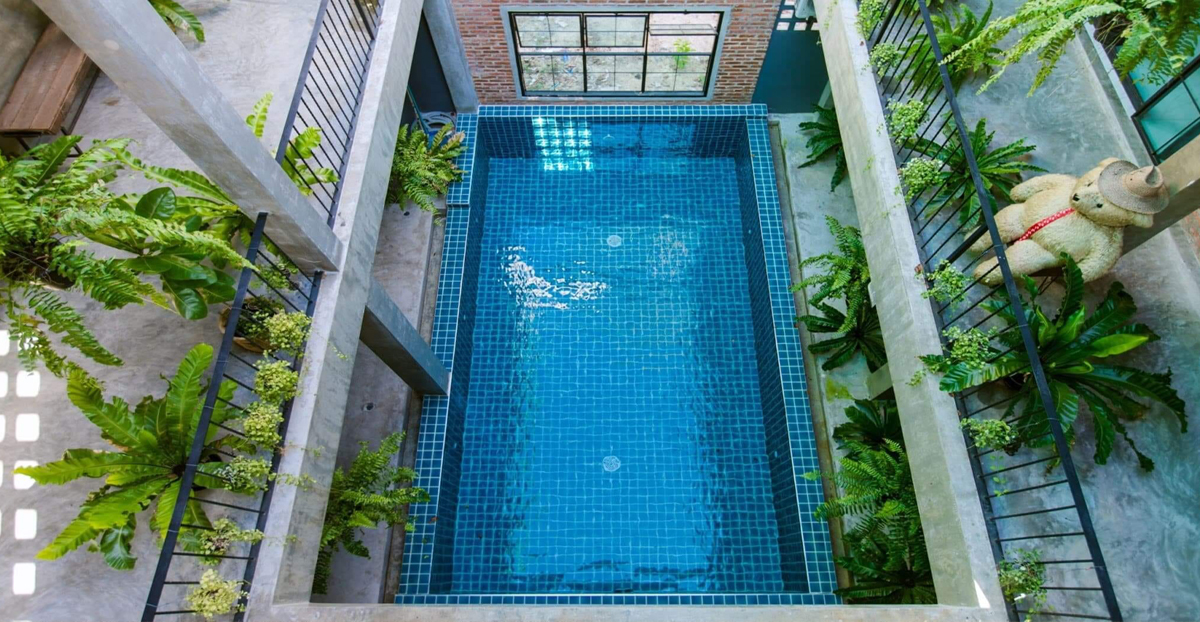 Upon entering Feed Café, your eyes are immediately drawn to the tasty looking cakes and cookies on display. Special KETO and gluten free cake and cookie variants are available, offering something appetizing for everyone. Not only does the cafe have a friendly indoor air-conditioned dining area, it also features a cozy courtyard with a swimming pool, used exclusively for décor. The area is surrounded by lush tropical greenery, outdoor tables and comfy seating. It breathes a serene, pleasant atmosphere.
The menu offers both Thai and Western options with yet again a clear focus on healthy KETO and gluten free alternatives. Some appealing fusion options are available: Massaman lasagna to name an example. Not all choices on the menu are currently available yet as the restaurant is still rolling out the menu plan.
We started off with a Moscow mojito; a very tasty drink with Kombucha instead of alcohol. Highly recommended. The other dishes we sampled were: Massaman curry with roti, and pasta with green curry and grilled salmon. The Massaman curry tasted deliciously, the portion was a little on the small side considering the price is 390 THB. The pasta with green curry was spot on in terms of spiciness, with a rich flavor, while the salmon was grilled to perfection.
We finished off with pot of Earl Grey tea accompanied by a piece of KETO cheese cake with blueberry sauce and a chocolate brownie. Both of us favored the brownie over the cheese cake; the cheese cake was a little bland and did not quite live up to our expectations. The brownie on the other hand was very good!
Location
59, 211 Soi Saiyuan 8, Rawai, Mueang Phuket District, Phuket 83100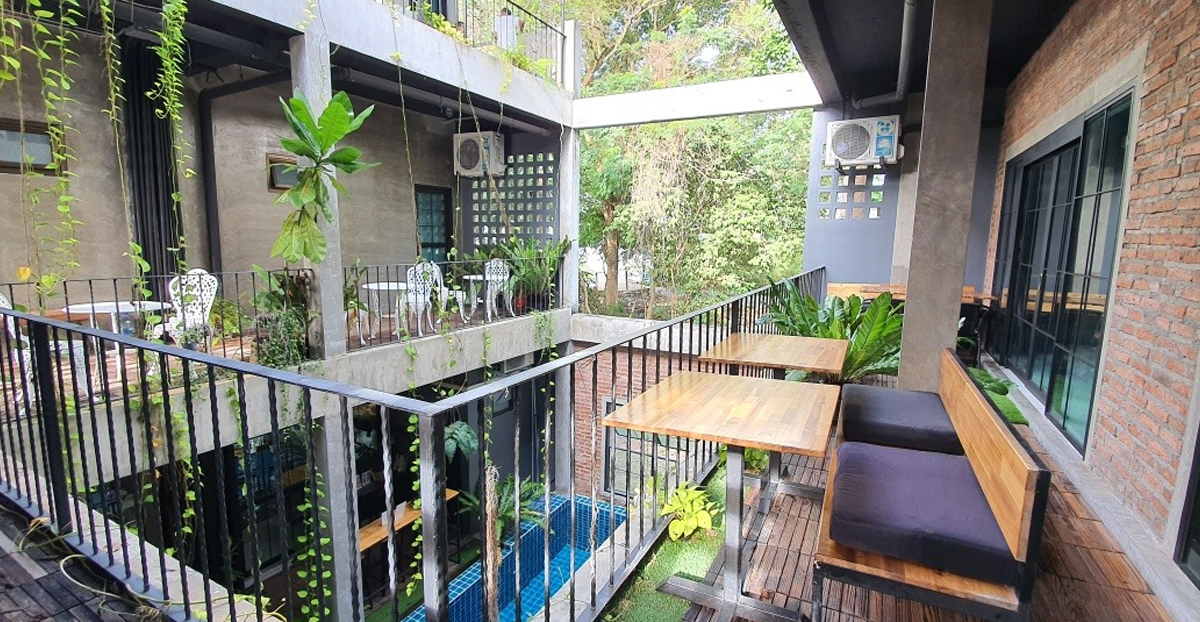 Our experience
All considered I would certainly recommend this restaurant, especially to our readers who follow a KETO diet or are allergic to gluten. The relaxed atmosphere in the restaurant combined with tasty food and friendly service makes for a lovely experience: 8.5 out of 10!