This retreat will guide you to rediscover the source of energy that has been supporting you all along. By cultivating presence, you will recharge, unleash your creativity, and gain strength. By becoming aware of the present moment, you can gain a clearer perspective that transcends your thoughts and daydreams. This state of presence is what truly constitutes life. Often, we are lost in the matrix of our thoughts and are unaware of the reality that surrounds us.
We often remain oblivious to life's occurrences due to our preoccupation with thoughts. While our body is physically present, our mind may be preoccupied with imaginary future scenarios or past memories. This lack of awareness results in a state of sleepwalking where we navigate through life without truly experiencing it. Our mental energy is drained by needless rumination and inner conflict, leading modern adults to feel drained, anxious, and disconnected. The primary cause of exhaustion, anxiety, depression, anger, and isolation is our disconnection from life.
Presence is the space where we restore balance, align our body and mind, and function at our best. This retreat offers a transformative experience where you can explore reality and discover the liberating power of truth. Through its simplicity, you'll feel grounded and find new levels of freedom and relaxation. We will teach you how to integrate this incredible practice into your daily life, empowering you to access the source of all goodness whenever you need it.
One-Day Retreat includes:
Welcome drink /coffee / tea
Guided meditation ( session 1)
Break (fresh juice + snacks)
Guided meditation ( session 2)
Healthy lunch with vegetarian option
Relaxing times by the pool
Pranayama breathing
Break (smoothies)
Singing bowl sound therapy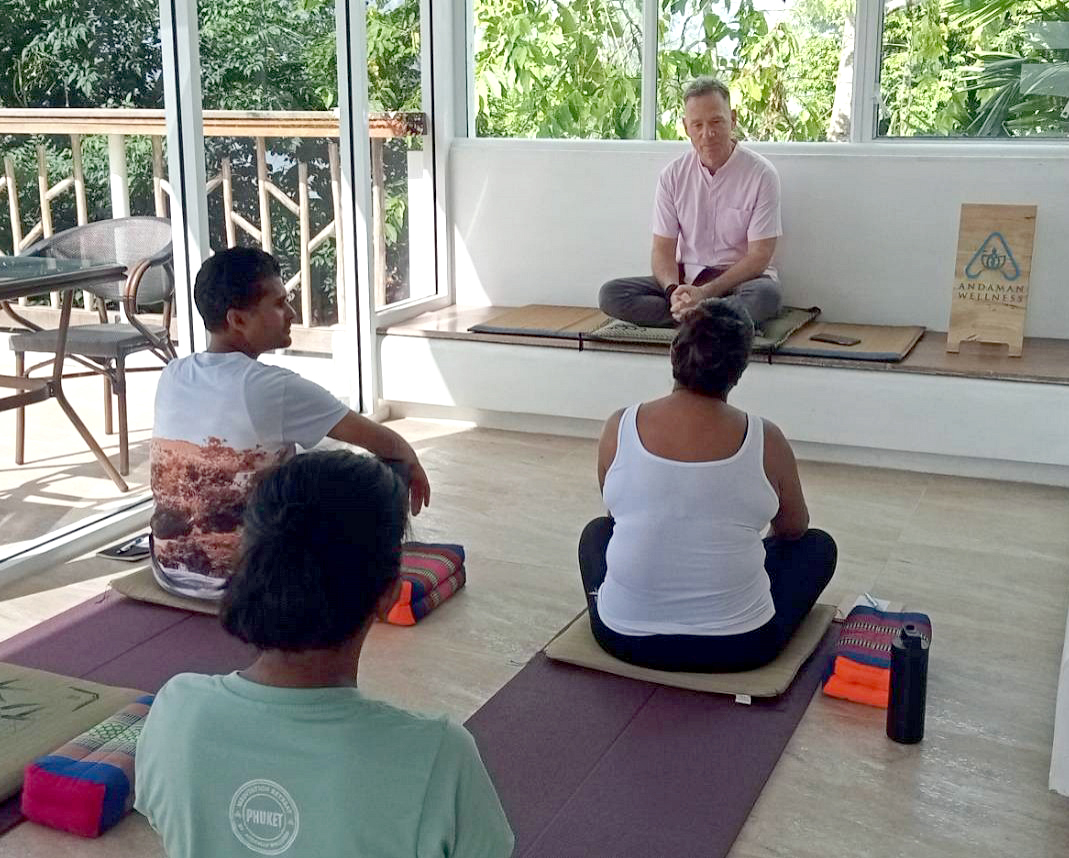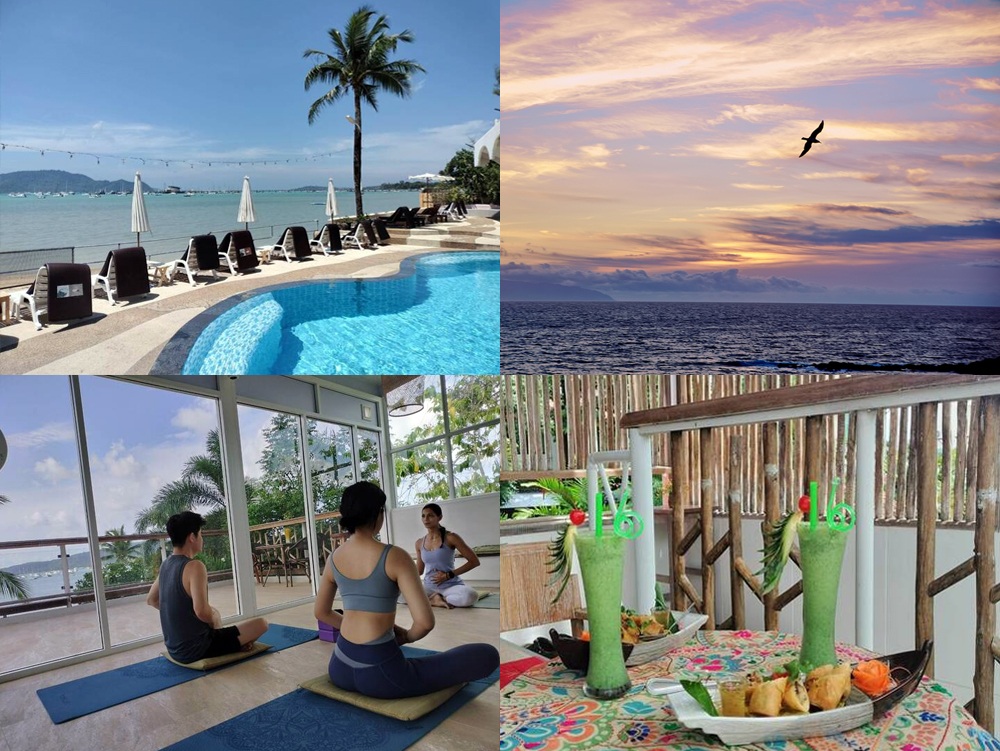 Self-Reflections times
After indulging in a delicious and healthy lunch, you will have some free time to unwind and relax by the pool or continue your meditation practice.
During this time, you may choose to explore the retreat center's surroundings, socialize with other participants, or simply rest and rejuvenate.We strongly encourage you to take this opportunity to give yourself the space and time to release any tension or stress and allow your body and mind to ease into a state of deep relaxation.
Discover the healing properties of Crystal Singing Bowls
Experience the transformative power of crystal singing bowls and their profound healing benefits. These bowls enhance your meditation practice by elevating your mindfulness and awareness, allowing you to recognize and shift negative thought patterns towards positivity. Positive affirmations harmonize and balance your body, mind, and soul by activating your physical, emotional, and energetic centers.
Through meditation with a crystal singing bowl, you can immerse yourself in its enchanting sound, which further facilitates healing by positively transforming your thought patterns. Allow yourself to be enveloped in the magnificent resonance of the singing bowl, where natural healing occurs effortlessly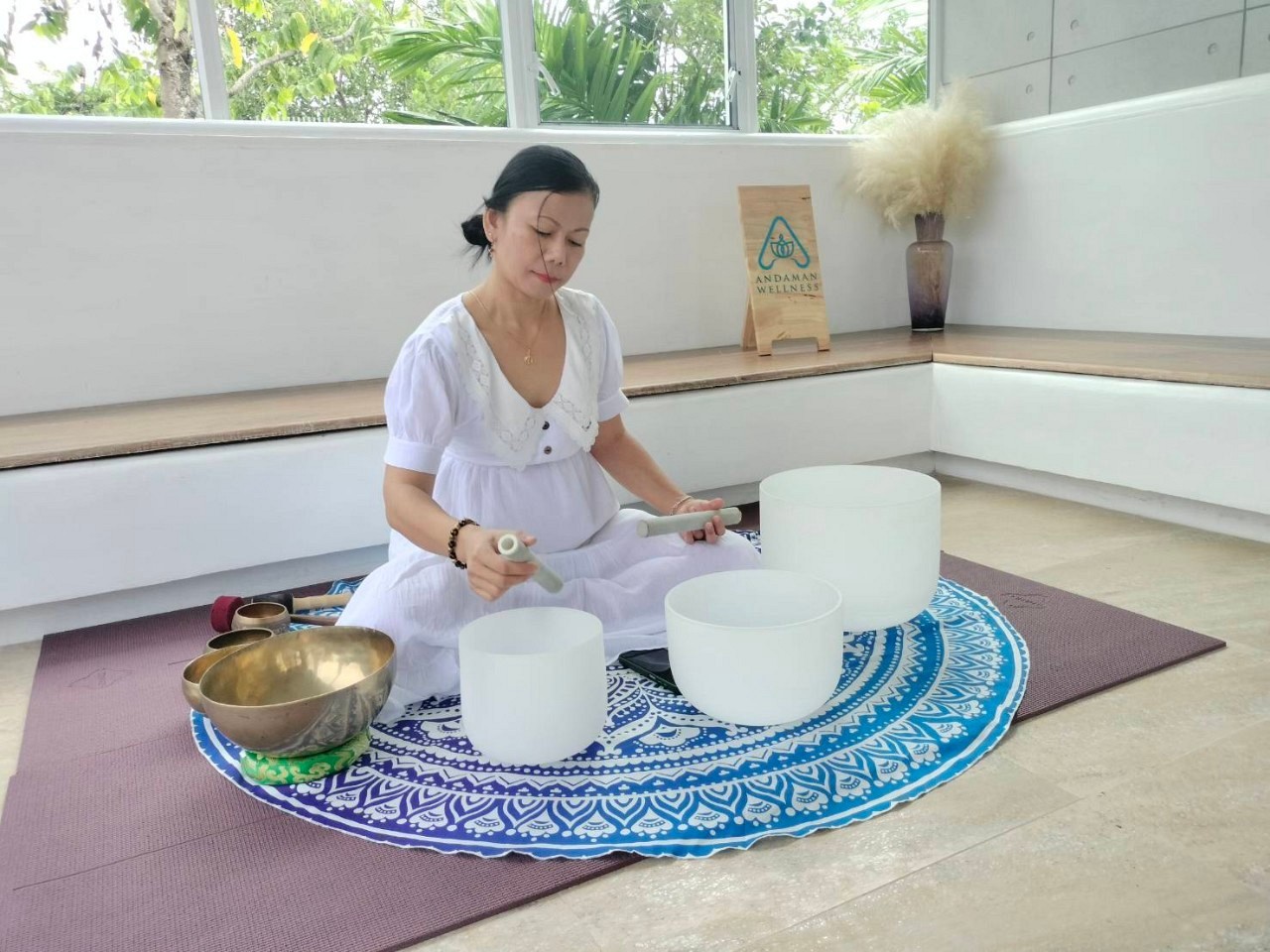 Experience the power of meditation at our one-day retreat!
Join us and discover a comprehensive meditation technique, along with visualization, breathwork, and self-healing methods to help you create the life you want from the inside out. Our program will enhance your mental acuity, clarity, and concentration skills, empowering you to access deeper levels of insight and self-knowledge. With greater focus and inner stability, you'll be able to unlock new opportunities for growth and fulfillment.
by The Experienced Teachers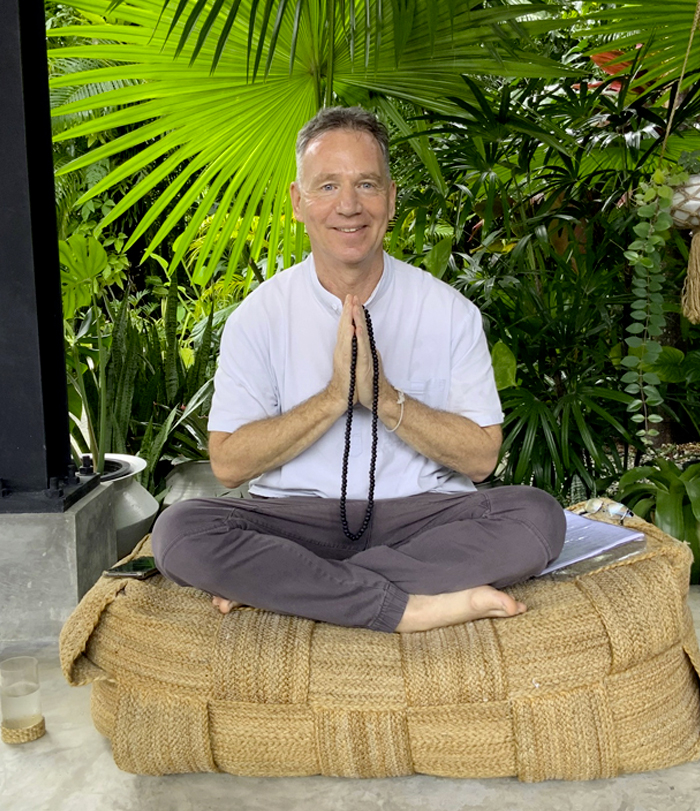 Tenzin Josh
The retreat will be conducted by Tenzin Josh, fully qualified psychologist and meditation teacher
Tenzin has trained for over 35 years including spending 15 years as a monk alongside HH Dalai Lama in India. His journey began as a psychologist in the west and continued through learning the wisdom of the east. As a monk, initially he was 3 years in meditation retreat in the mountains and then spent 12 years in the Dalai Lama's monastery studying in depth up to PHD level. He is one of only a few westerners to have ever had this incredible privilege studying the traditional Tibetan language monastic curriculum. After this period and with the Dalai Lama's instruction and blessings Tenzin decided he wanted to use his knowledge and experience to help others alleviate their suffering and achieve their best life possible. It is this mission which has set Tenzin on this path to help you find peace, happiness, and fulfilment through mental well-being.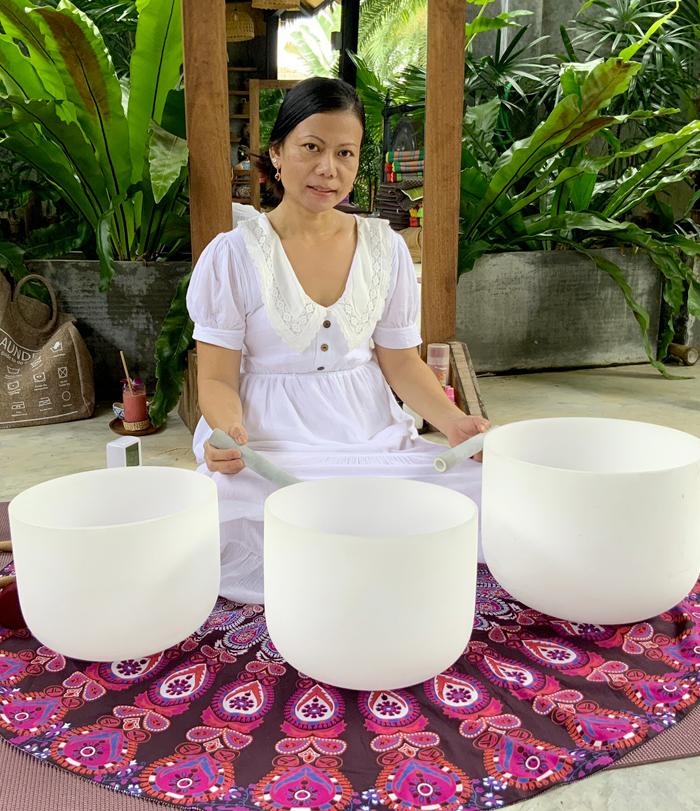 Dao Sethi
Dao is a passionate yoga instructor with expertise in Yin, Hatha, and Vinyasa yoga. She began her yoga journey in 2015 and has been dedicated to it ever since. Her commitment to deepening her practice led her to travel to India in 2018, where she completed her first yoga teacher training at Satyam Vedic Yoga School in Rishikesh.
In addition to teaching yoga, Dao is a spiritual coach specializing in crystal bowl therapy. Her teaching style centers around her students, and with experience instructing individuals of varying skill levels, she excels at tailoring her classes to help each student reach their personal goals.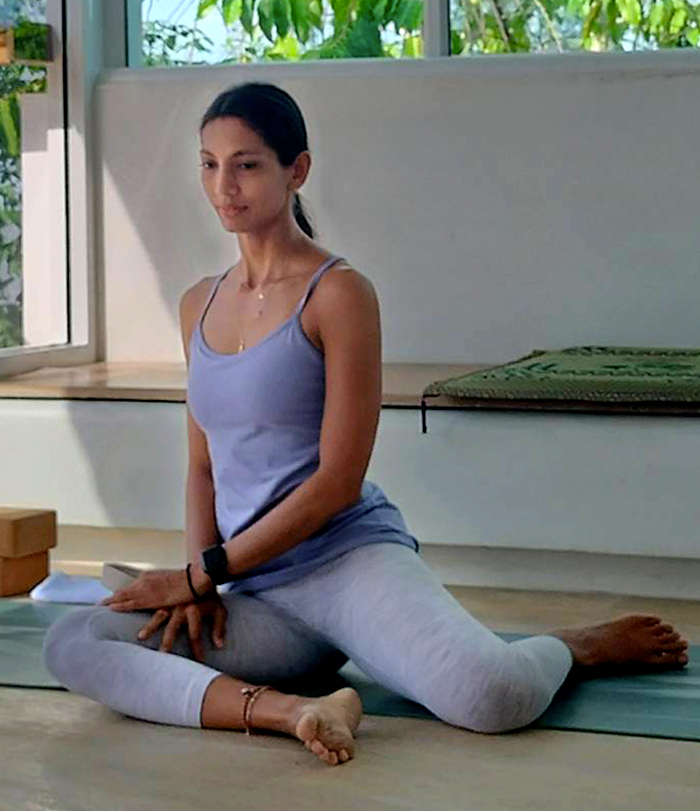 Naseen Banue
Registered Yoga Teacher
Naseen Banue is a registered yoga teacher with experience in multiple styles of yoga. She discovered yoga during a difficult time in her life and found that it not only helped her physically, but also mentally and emotionally. Naseen is deeply passionate about the spiritual elements of yoga and her personal experience reflects this passion.
Naseen possesses in-depth knowledge of breathing techniques like Pranayama, various yoga postures, and stretching techniques suitable for both beginners and advanced learners. She is committed to helping students of all ages and backgrounds discover the many different aspects of yoga beyond just the physical postures (asana). Her teaching style emphasizes the holistic benefits of yoga, focusing on mental and emotional well-being in addition to physical health.
Join our retreat, book your place
Contact: +66894740065
1 Day @Ao Chalong Villa Resort
Notice
: Undefined variable: destination_id in
/home/andamanwellness/public_html/wp-content/plugins/select-tours/post-types/tours/templates/tour-info-parts/destination.php
on line
24
Notice
: Undefined variable: destination_label in
/home/andamanwellness/public_html/wp-content/plugins/select-tours/post-types/tours/templates/tour-info-parts/destination.php
on line
24
| | |
| --- | --- |
| 08:30 - 09:00 | Registration & Welcome drink |
| 09:00 – 10:30 | Guided Meditation (Session 1) |
| 10:30 – 11:00 | Short break and stretching times |
| 11:00 – 12:00 | Guided Meditation (Session 2) |
| 12:30 – 14:00 | Healthy lunch + relaxing times |
| 14:00 – 15:00 | Mindful yoga flow & breathwork |
| 15:00 – 15:30 | Break & refreshment |
| 15:30 – 16:30 | Sound therapy |
How to get there
Ao Chalong Villa Resort
5/26 Moo 9 Soi Porn Chalong, East Chaofa Rd.Chalong, Muang, Phuket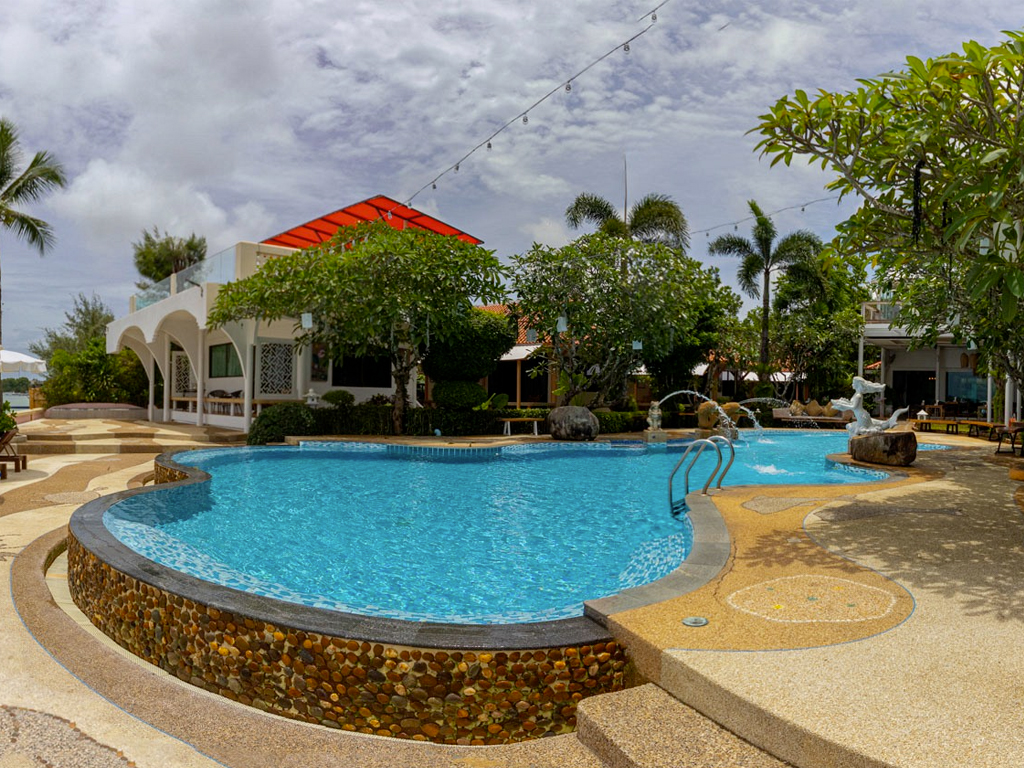 Escape the crowds and discover the real Phuket on a visit to Aochalong Villa Resort & Spa, a tranquil retreat by the sea. The resort is set amongst beautiful tropical gardens and overlooks the calm waters of Chalong Bay and stunning offshore islands. Spend hours gazing at the yachts bobbing on the water while lounging by the pool and enjoy delicious dining with tantalizing local delicacies and seafood accompanied by live music in the evening.
Aochalong Villa was originally created as a private holiday retreat for family and friends of the Phuket-native owner, yet due to its success has expanded to include 50 villas and rooms welcoming holidaymakers from all over the world. The personal service and relaxed ambiance has never changed making Aochalong Villa Resort & Spa the perfect destination for families and romantic couples.
About Chalong
Chalong is an area in the southern part of Phuket, Thailand, known for its scenic beaches and diverse cultural attractions. It is a popular destination for tourists looking for a mix of adventure, relaxation, and cultural experiences. Chalong Bay is a major hub for boating activities, offering visitors opportunities for fishing, snorkeling, and diving.