Treat yourself to a whole day at this beautiful luxurious wellness resort, the main activities focus on mindfulness meditation to relive and reduce the response caused by stress.
This workshop designed and combined guided meditation practice that is eliminate the stream of jumbled thoughts that may be crowding your mind and causing stress with Tibetan singing bowls, the power of the sound healing using ancient wisdom is inexpressible profound and reset our consciousness for positive transformation.
Our one day meditation retreat offers a unique chance for you to go into a space of silence to begin or deepen your meditation practice depending on your previous experience.  It's a great opportunity to join and practise mindfulness meditation and how to integrate into our fast-paced modern lifestyle.
Event's Schedule / Highlight
3 Guided meditation sessions
Tibetan Singing Bowl
Healthy lunch, snacks, soft drink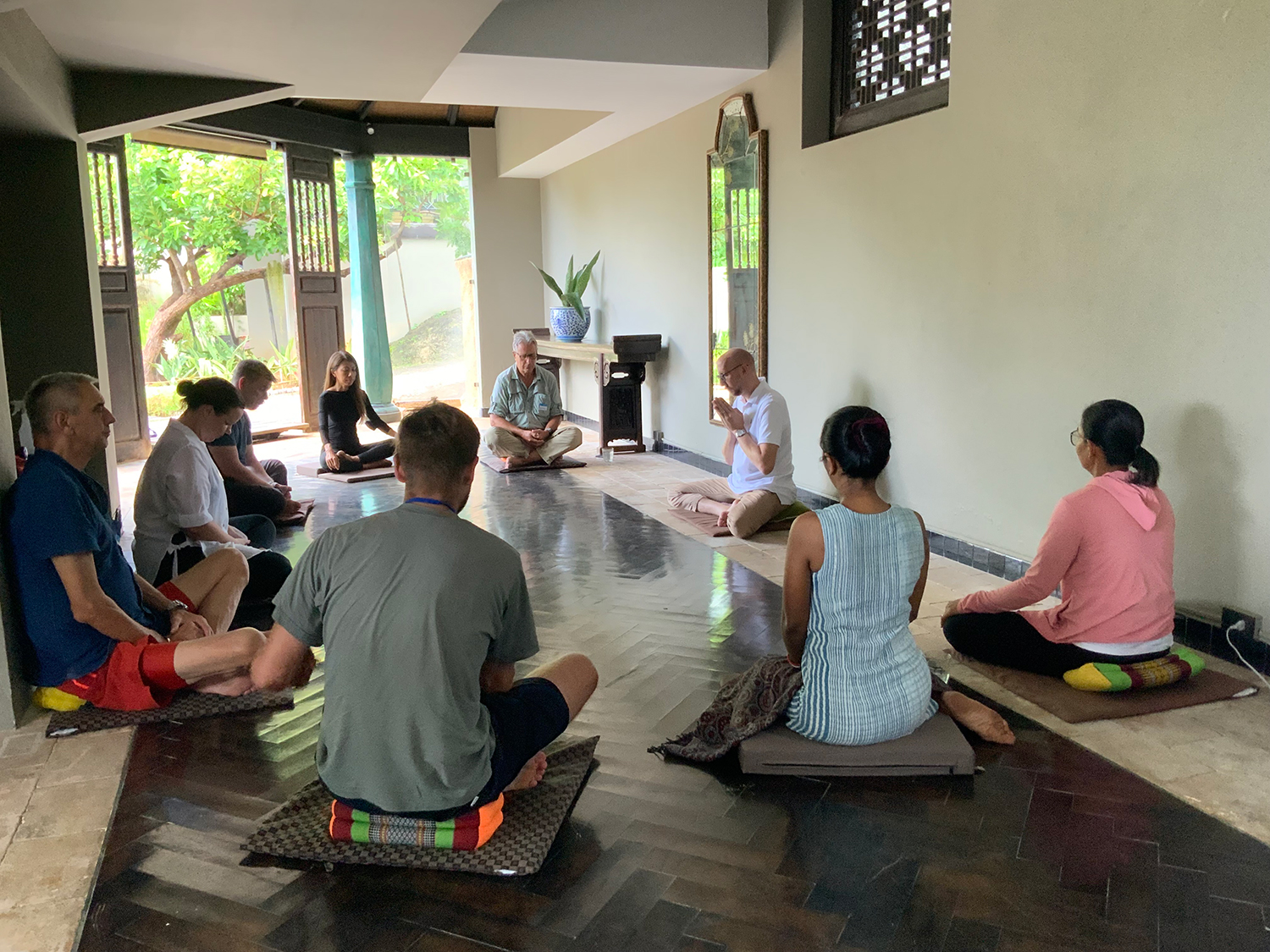 Let go of stress and welcome wisdom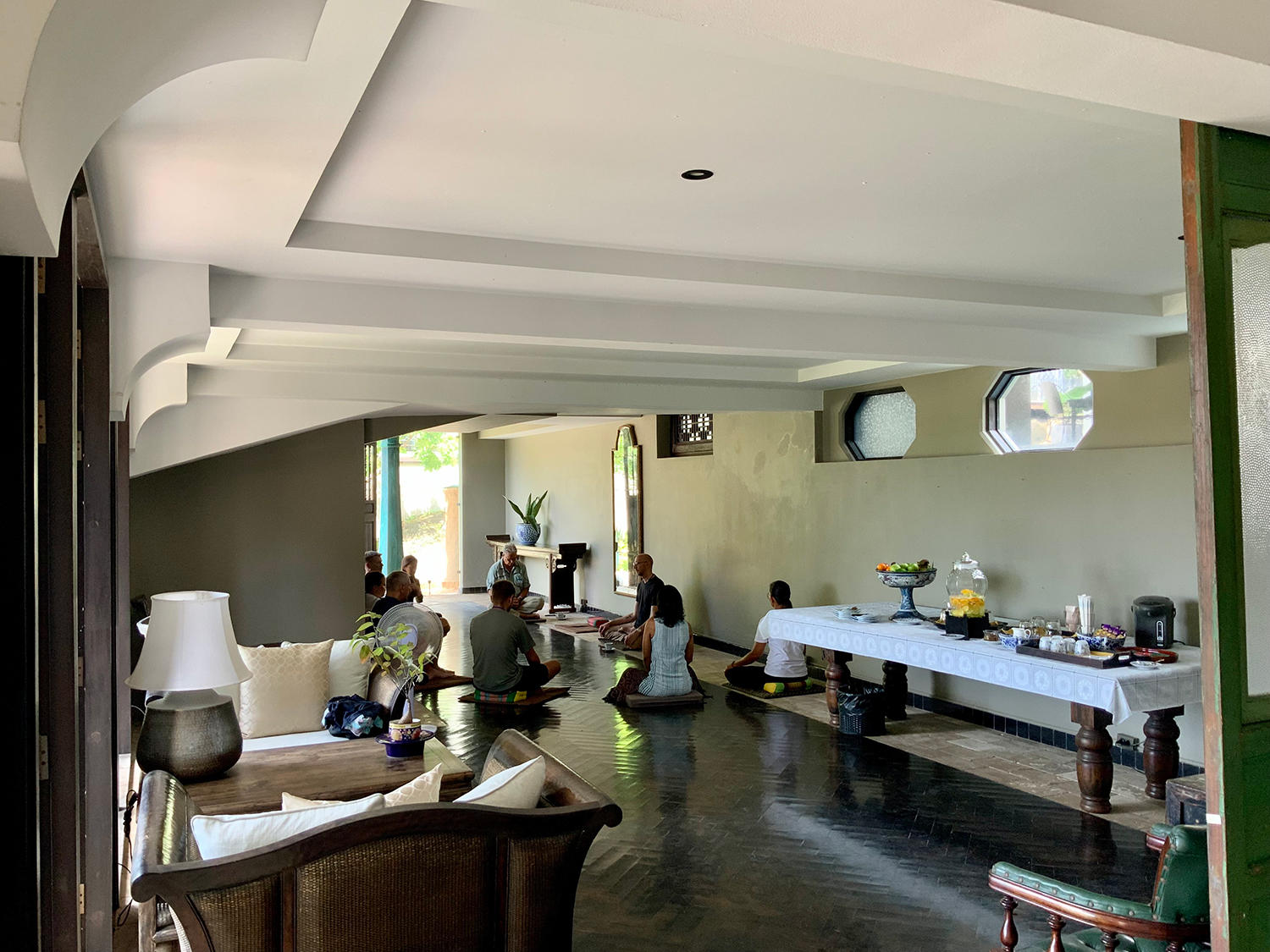 Our one day guided meditation sessions led by Tobi Warzinek from Phuket Meditation Center, who has been working as a spiritual guide and mentor since 2009. His journey started back in 2002 when he entered the Tibetan Buddhist monastery.
Our one-day meditation retreat will incorporate mindful practices and the Dharma (the ancient wisdom teachings of the Buddha)
In this first session our master will dive into three powerful key-points. With the first two sections you will learn all about the begin and the end of stress. How to reframe stress and gaining a new perspective on stressful situations.  Then we will show you how to breaking free from negative thoughts, be in the present moment and put these timeless teachings into practice.
Ancient wisdom for modern times 
Sound therapy's session will be conducted by Akiko, founder of Shima Healing since 2015 based in Koh Yao No. Shima Healing is part of a lineage from Nepal that follows an ancient style of Tibetan Singing Bowl therapy, where the Nepali Masters continue to instruct according to aural tradition.
The power of the sound healing using ancient Tibetan Singing Bowls is indescribably profound and alters our consciousness for positive transformation. Unique harmonic waves gently and deeply penetrate the body on a cellular level to heal on multiple planes which helps to ease physical pain, and opens the energetic bodies for reorganisation and rebalancing.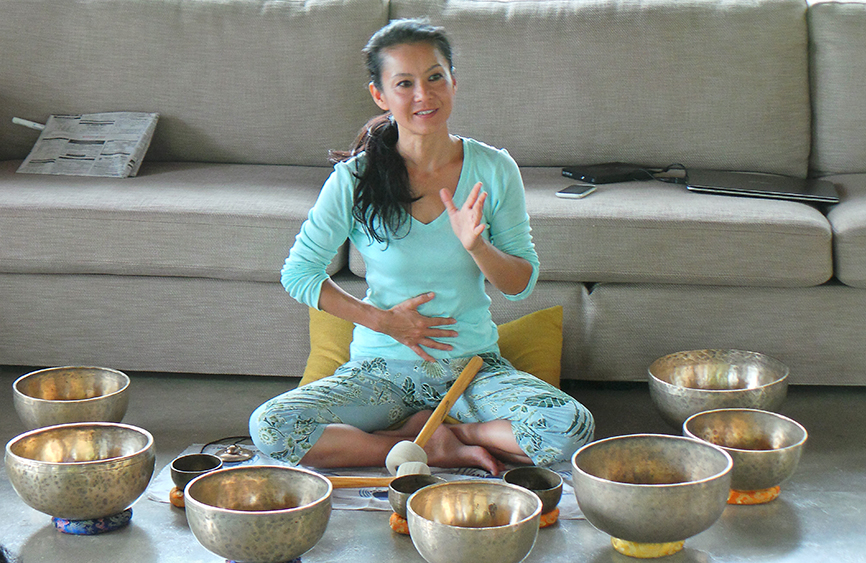 by The Experienced Teachers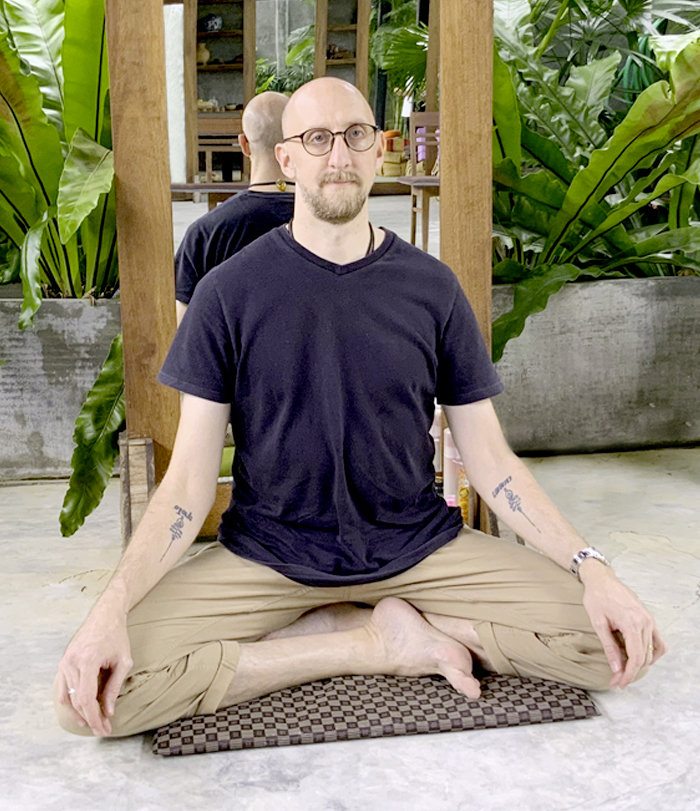 Tobi Warzinek
Phuket Meditation Center
Tobi has been studying and practicing Vipassana meditation and has devoted his life to practising traditional Buddhist Meditation since 2002. He stayed in the Tibetan Buddhist monastery of Rabten Choeling as a lay student for 7 years. In 2009 he received the authorisation to teach. Since 2011 he is practising within the Thai forest tradition and currently lives and teaches mostly on Phuket Island in southern Thailand.
Mindfulness Workshops by the experienced teacher Tobi Warzinek from Phuket Meditation Center is an initiation into authentic mind training and meditative experiences. With this special one-day class we offer two powerful solutions to the most common problems of these turbulent times. Join us and discover traditional meditation training and what correct internal cultivation can do for you.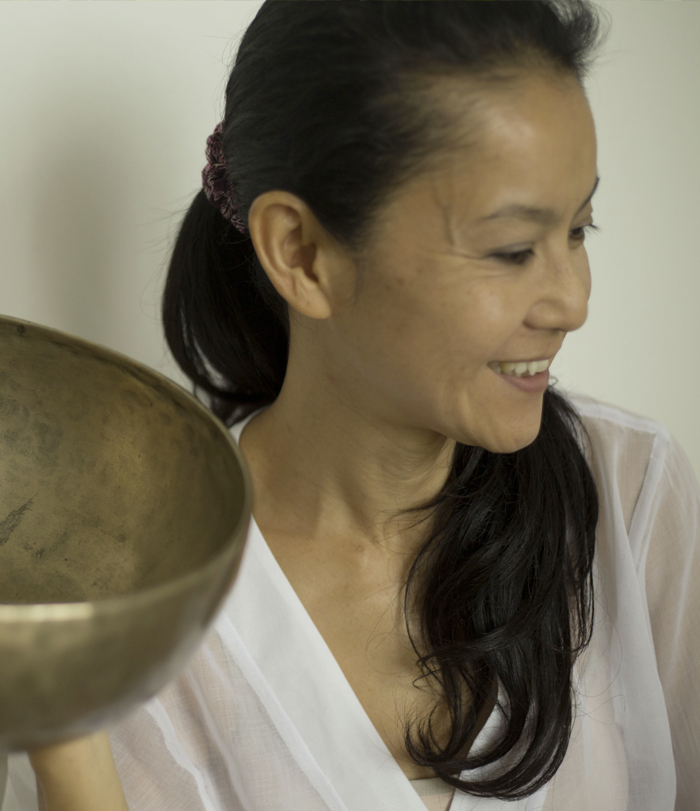 Akiko Igarashi
Founder and Head Teacher
Akiko Igarashi is a distinguished teacher of healing. She is a Reiki Instructor, a Qigong practitioner, a Yoga teacher, and a Tibetan Singing Bowl Master. Above all else, Akiko is a dedicated student of life. Her practice of inner stillness and focus began at a young age. Born in Hokkaido, Japan, she was raised in the Eastern tradition of mindful living and the knowing of the interconnectedness of all beings in our existence.
Join our retreat, book your place
Contact: +66894740065
1
Retreat schedule (Saturday)
| | |
| --- | --- |
| 08:30 - 09:00 | Registration & Welcome drink |
| 09:00 – 10:30 | Guide Meditation (Session 1) |
| 10:30 – 11:00 | Short break and stretching time |
| 11:00 – 12:00 | Guide Meditation (Session 2) |
| 12:00 – 14:00 | Healthy lunch + relaxing time |
| 14:00 – 15:00 | Crystal singing bowl sound therapy |
| 15:00 – 15:30 | Break & refreshment |
| 15:30 – 17:00 | Guide Meditation (Session 3) |
| | Q & A session |
How to get there
Chivitr - The luxury Wellness Retreat in Nai Harn
14/106 Moo 1, Rawai, Muang Phuket, 83130, Thailand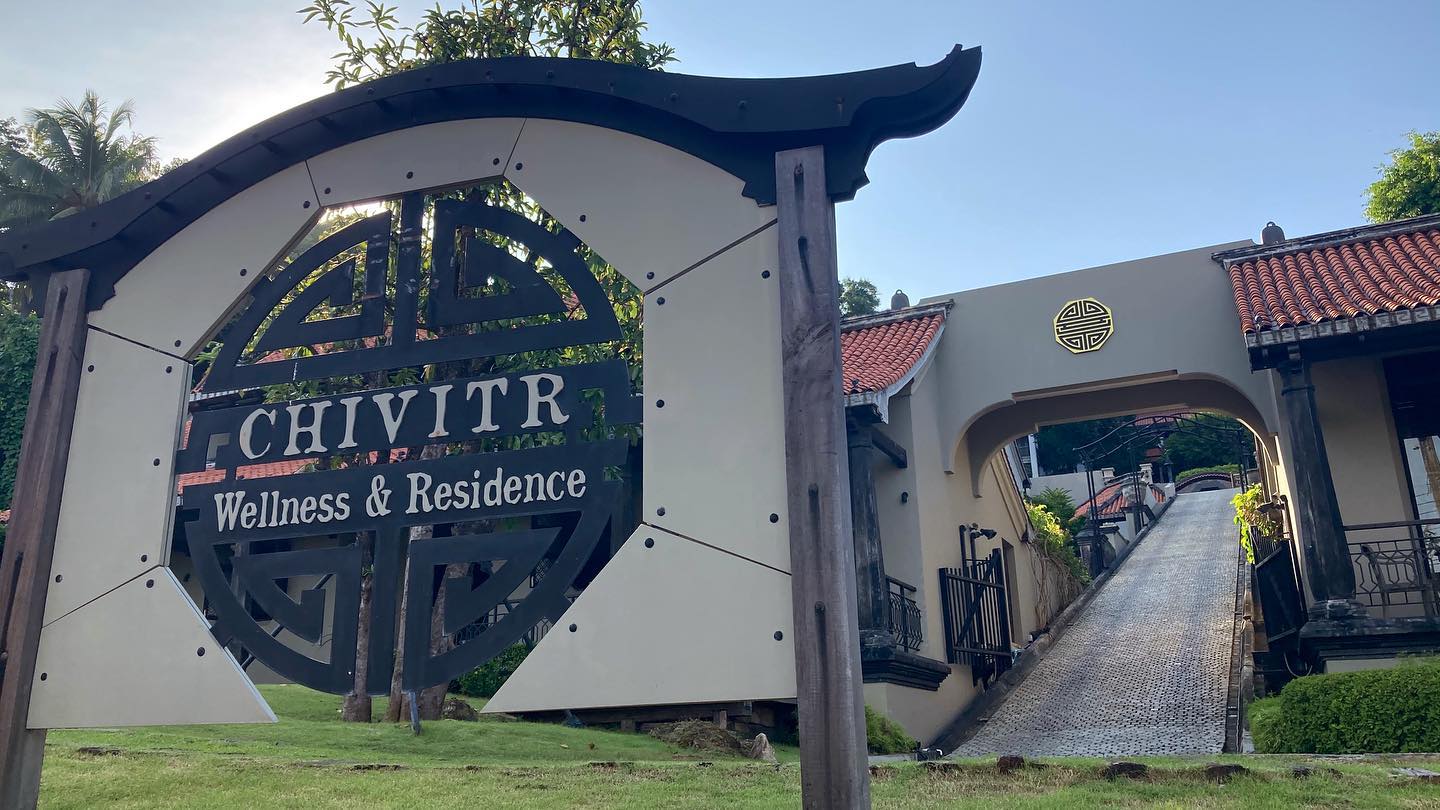 The luxury Wellness Retreat is situated in the most unique locations on the paradise island of Phuket. Nestled on the hill, overlooking the lake, and only a short walk to Nai Harn Beach, one of the most beautiful beaches in Phuket.
Book Your Retreat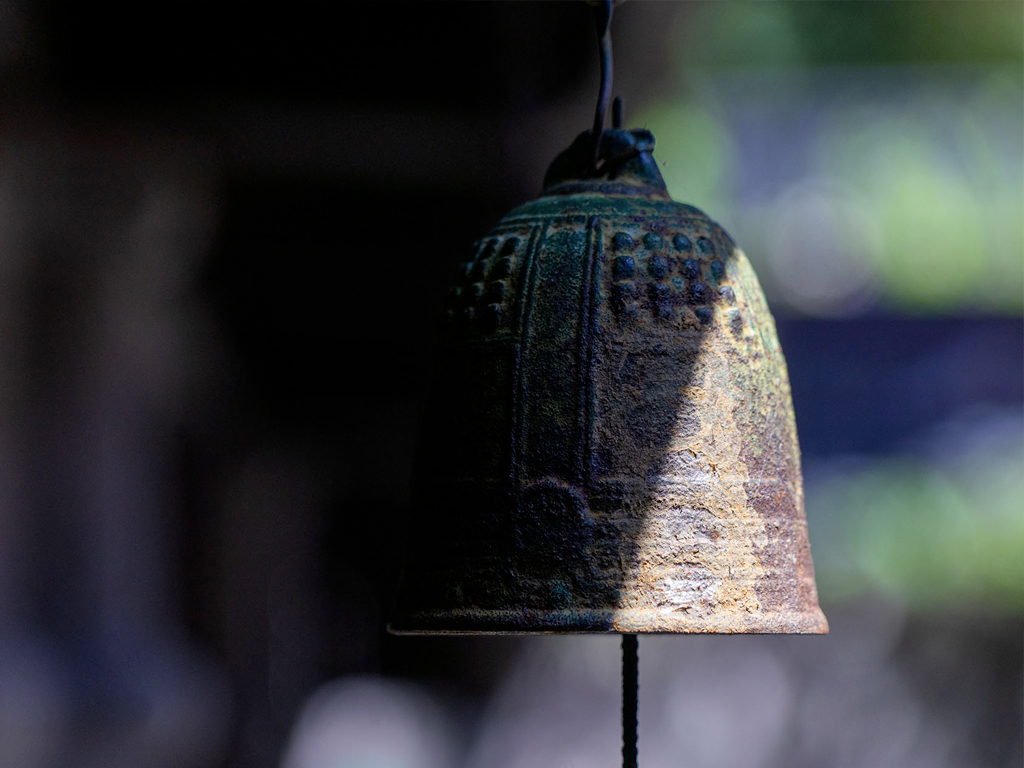 One Day Meditation "Stress Reset" Retreat Workshop in Phuket
27th August 2022 @Chivitr Wellness Retreat, Nai Harn
Price: 4,600 THB
A one day guided meditation and Tibetan singing bowl sound therapy at the amazing Chivitr wellness resort on Nai Harn lake, including a great lunch and refreshments throughout the day.