Learn how to Raise Yourself Above the Storm in your Head. Experience the Lightness of Inner Space. Discover the Silence of Mind.
Overthinking or "monkey mind" can make us feel as if we're trapped in our heads and it is the main caused of suffering. The more we're stuck in our heads, the less we're connected to our inner self. Meditation can be the bridge which helps us move from overthinking to simply being and clam the storm inside of us.
Practicing mindfulness can helps you distance yourself from your thoughts, negativities, be more present in the moment and clear your clutter mind.
During this one day retreat we will show you how to stop the thinking-process at will. Yes, that's actually possible and YOU CAN really do this! We will cover three ways that lead to the experience of an empty and open mind. This ability to empty and open your mind is also a milestone in traditional meditative training. This retreat will help you if you suffer from impulsive overthinking and rumination – and it will also serve as a booster for your spiritual practice. The real magic happens beyond thoughts – join us and discover the beauty of inner silence.
The event's activities
3 Guided meditation sessions
Crystal singing bowl sound therapy
Healthy lunch, snacks, soft drink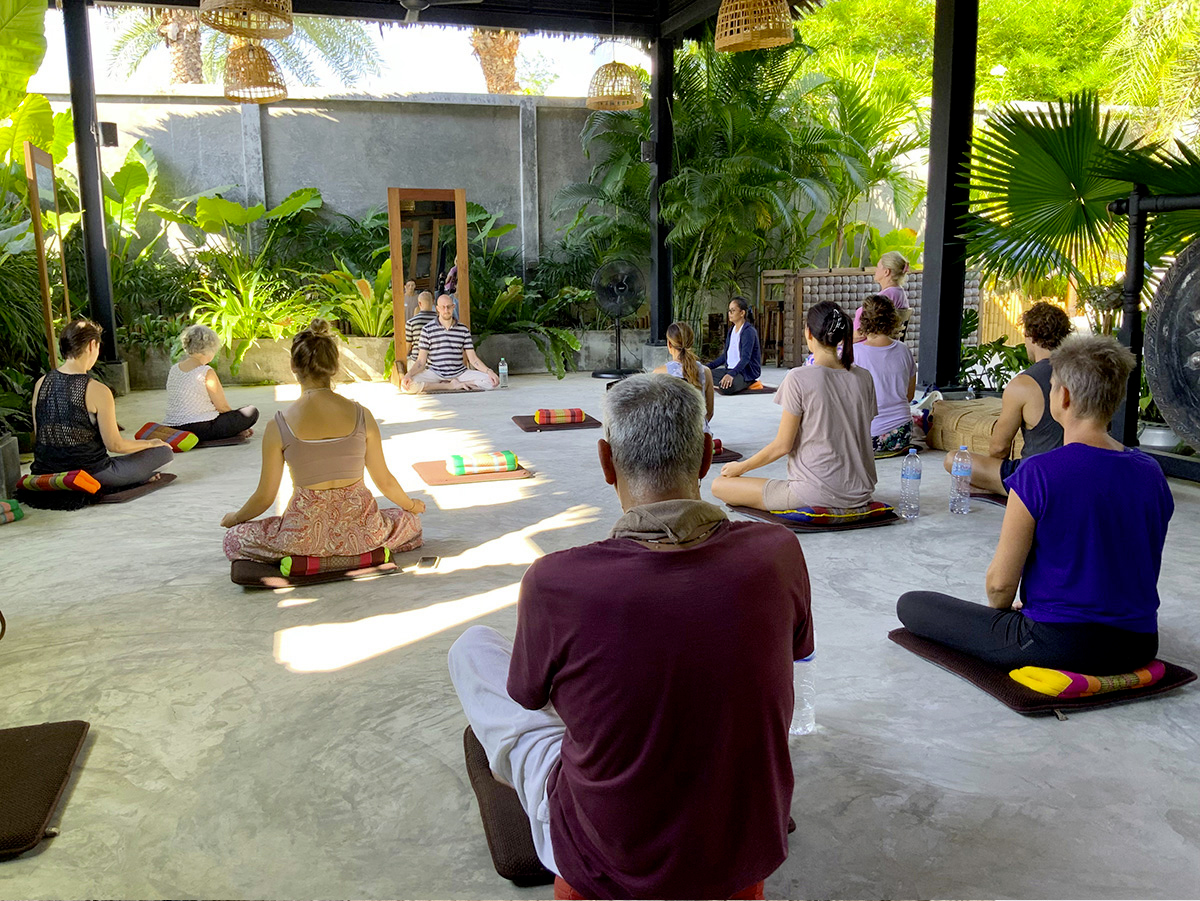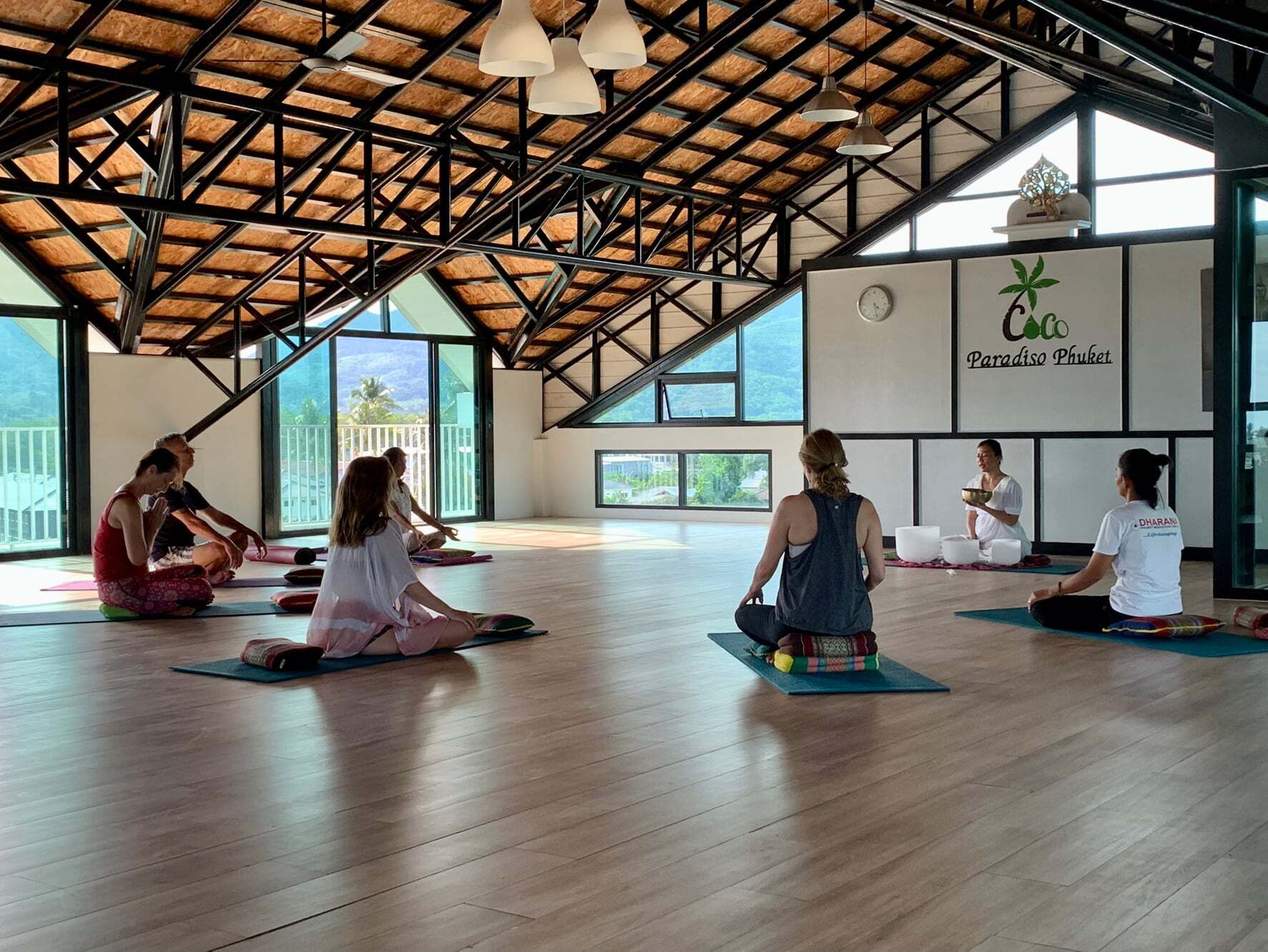 Healing benefits of
Crystal Singing Bowls
Crystal singing bowls help you meditate by creating more awareness in your mind. Being aware of your thoughts can help you change your negative thinking patterns and move towards positivity. In particular, positive affirmations create balance and harmony in your mind and soul by activating your physical, emotional and energy centers.
By meditating with a crystal singing bowl, you can become immersed in a soothing singing bowl sound which further helps you heal by changing your thinking patterns. All the healing happens naturally while you are enveloped by the overwhelming, magnificent singing bowl sound.
Let go of stress and welcome wisdom
Our one day guided meditation sessions led by Tobi Warzinek from Phuket Meditation Center, who has been working as a spiritual guide and mentor since 2009. His journey started back in 2002 when he entered the Tibetan Buddhist monastery.
Our one-day meditation retreat will incorporate mindful practices and the Dharma (the ancient wisdom teachings of the Buddha)
In this first session our master will dive into three powerful key-points. With the first two sections you will learn all about the begin and the end of stress. How to reframe stress and gaining a new perspective on stressful situations.  Then we will show you how to breaking free from negative thoughts, be in the present moment and put these timeless teachings into practice.
by The Experienced Teachers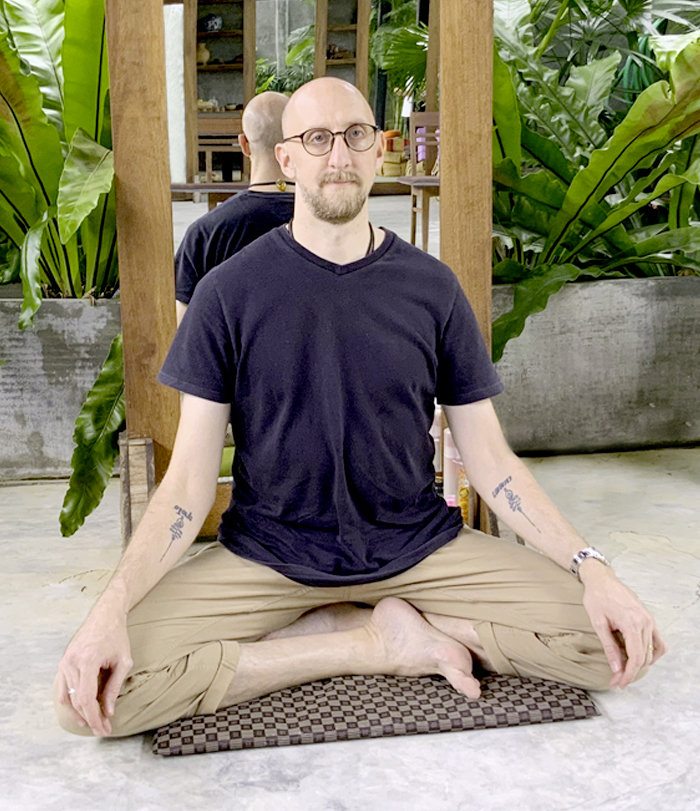 Tobi Warzinek
Phuket Meditation Center
Tobi has been studying and practicing Vipassana meditation and has devoted his life to practising traditional Buddhist Meditation since 2002. He stayed in the Tibetan Buddhist monastery of Rabten Choeling as a lay student for 7 years. In 2009 he received the authorisation to teach. Since 2011 he is practising within the Thai forest tradition and currently lives and teaches mostly on Phuket Island in southern Thailand.
Mindfulness Workshops by the experienced teacher Tobi Warzinek from Phuket Meditation Center is an initiation into authentic mind training and meditative experiences. With this special one-day class we offer two powerful solutions to the most common problems of these turbulent times. Join us and discover traditional meditation training and what correct internal cultivation can do for you.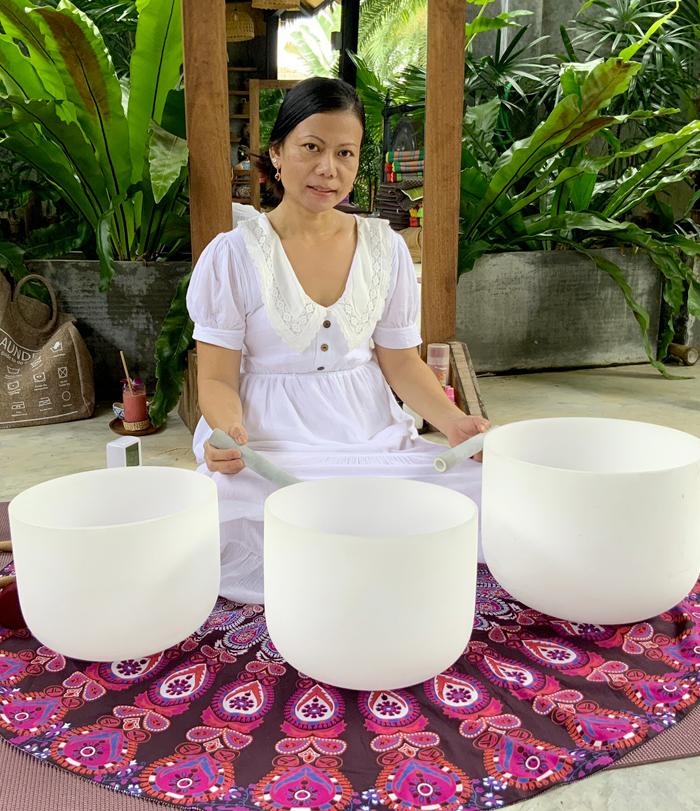 Dao Sethi
Dao Sethi is an enthusiastic yoga & crystal bowl therapy instructor from Thailand. She started her yoga journey from 2005 and she received the first yoga training certification in 2018 in India at the Satyam Vedic Yoga School Rishikesh. Dao's expertise in multi-style yoga, her teaching for crystal bowl healing and using these sound healing for calmness.
Join our retreat, book your place
Contact: +66894740065
1
Retreat schedule (Saturday)
| | |
| --- | --- |
| 08:30 - 09:00 | Registration & Welcome drink |
| 09:00 – 10:30 | Guided Meditation (Session 1) |
| 10:30 – 11:00 | Short break and stretching times |
| 11:00 – 12:00 | Guided Meditation (Session 2) |
| 12:30 – 14:00 | Healthy lunch + relaxing times |
| 14:00 – 15:00 | Sound therapy |
| 15:00 – 15:30 | Break & refreshment |
| 15:30 – 17:00 | Guided Meditation (Session 3) |
| | Q & A session |
How to get there
Coco Retreat Phuket Resort and Spa, Chalong
19/27 Moo 4 T.Chalong, A.Muang, Phuket 83130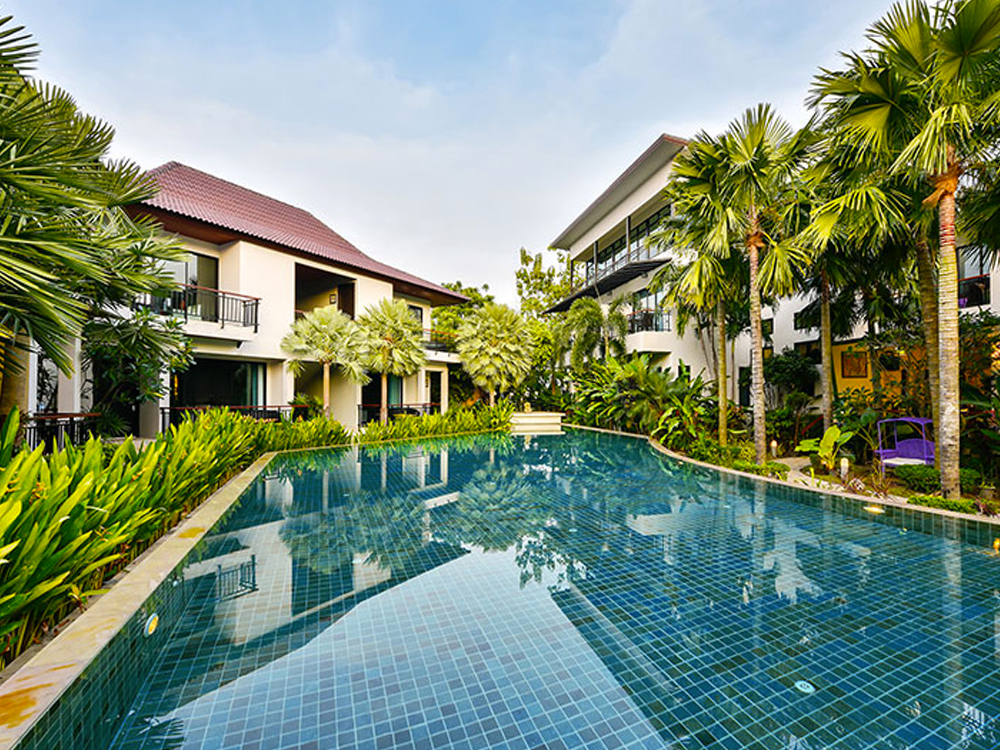 Boasting 2 outdoor pools as well as a spa, Coco Retreat Phuket Resort and Spa is located in Chalong. Free WiFi access is available in public areas.Featuring a pool and garden view from the balcony, rooms come equipped with air conditioning, a flat-screen cable TV, a seating area and an electric kettle. There is also a safety deposit box and select room types also offer a sofa. A hairdryer, free toiletries and shower facilities can be found in the en suite bathroom. Staff at this resort's 24-hour front desk can assist guests with shuttle services, laundry services and currency exchange. There is also a tour desk and ticketing service for guests who wish to go on excursions. The property offers free parking.With an on-site restaurant and bar provided, an additional range of local and international restaurants can be found within a 5-minute drive from the resort.Coco Retreat Phuket Resort and Spa is 1.5 km from both Tiger Muay Thai and Chalong Temple. Phuket International Airport is 30 km away from the property. This property is also rated for the best value in Chalong ! Guests are getting more for their money when compared to other properties in this city. We speak your language!