A Journey into deep stillness and rest completely to recharge yourself through the clarity experiences. Fully inclusive package and special non-residential packages available.
Led by Tobi Warzinek, experienced meditation teacher from Phuket Meditation Center.
Are you longing to get away from your daily busy and stressful life? Join one of our meditation retreats and emerge feeling completely invigorated, relaxed, and full of new energy. This program provide you with the guidance and inspiration you may be looking for in order to detach completely from daily shenanigans, unwind, and find peace and harmony. Our meditation retreat packages offers something unique to help you relax your body and mind, learn to focus on breath and stillness to enhance your experience of inner peace.
HIGHLIGHTS OF THE RETREAT INCLUDE: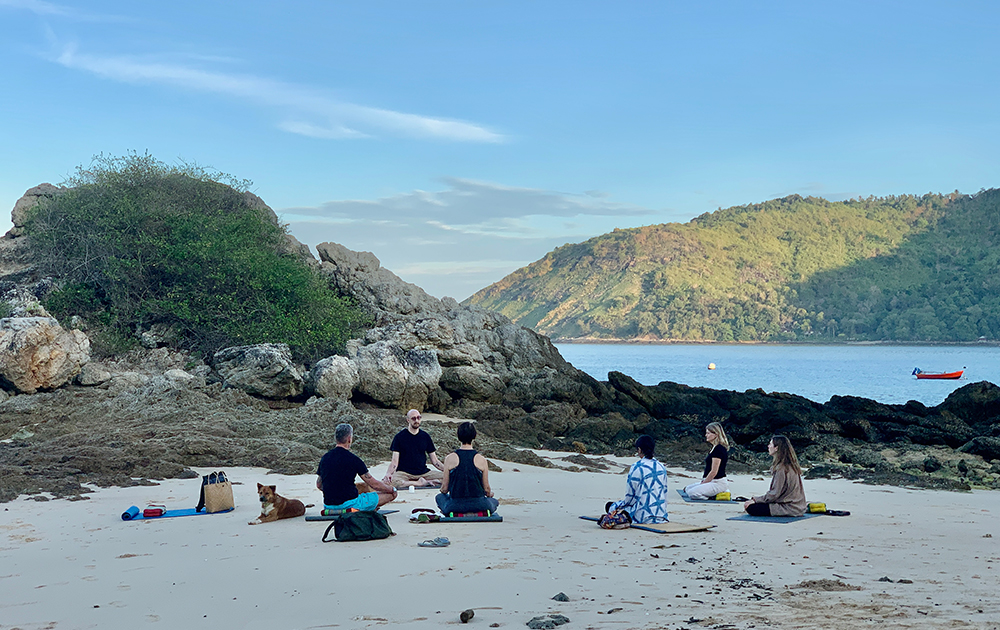 We offer a very relaxed and well-structured program with daily excursions, yoga and meditation. This allows a lot of time to wind down, release stress, and peacefully find your center. Read more about our typical schedule below.
3 nights luxury accommodation (for Residential Package)
Freshly prepared breakfast, lunch, dinner (vegetarian option available)
Fresh coffee, herbal tea and coconut water
Tropical fruits platter + healthy snacks
Morning breath work practice on the beach
Yin yoga group classes with our dedicated yoga instructor
Daily relaxing massage
Meditation guide book
Daily Retreat Schedule
You can learn a complete and authentic Meditation Technique with us. Our teacher will show you how you can create the life you want from the inside out through mindfulness practise, breath work and different self-healing methods. Throughout the program, you will learn how to increase mental acuity, clarity and your ability to concentrate. With more focus and inner stability, you become empowered to access deeper stages of insight and self-knowledge.</br<
Our four days retreat combines a relaxing vacation with a deep and meaningful experience. These are ideal for beginners who want to enter the world of meditation retreats in comfort and at their own pace.
A massage therapist will also be on site to provide individual massages that can be pre booked.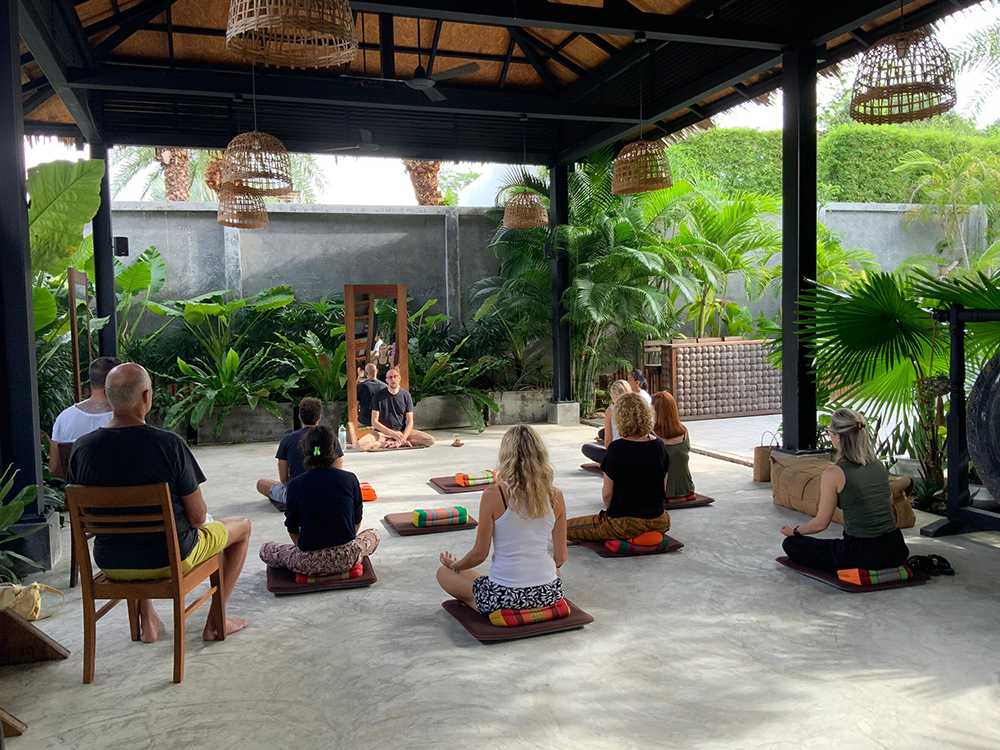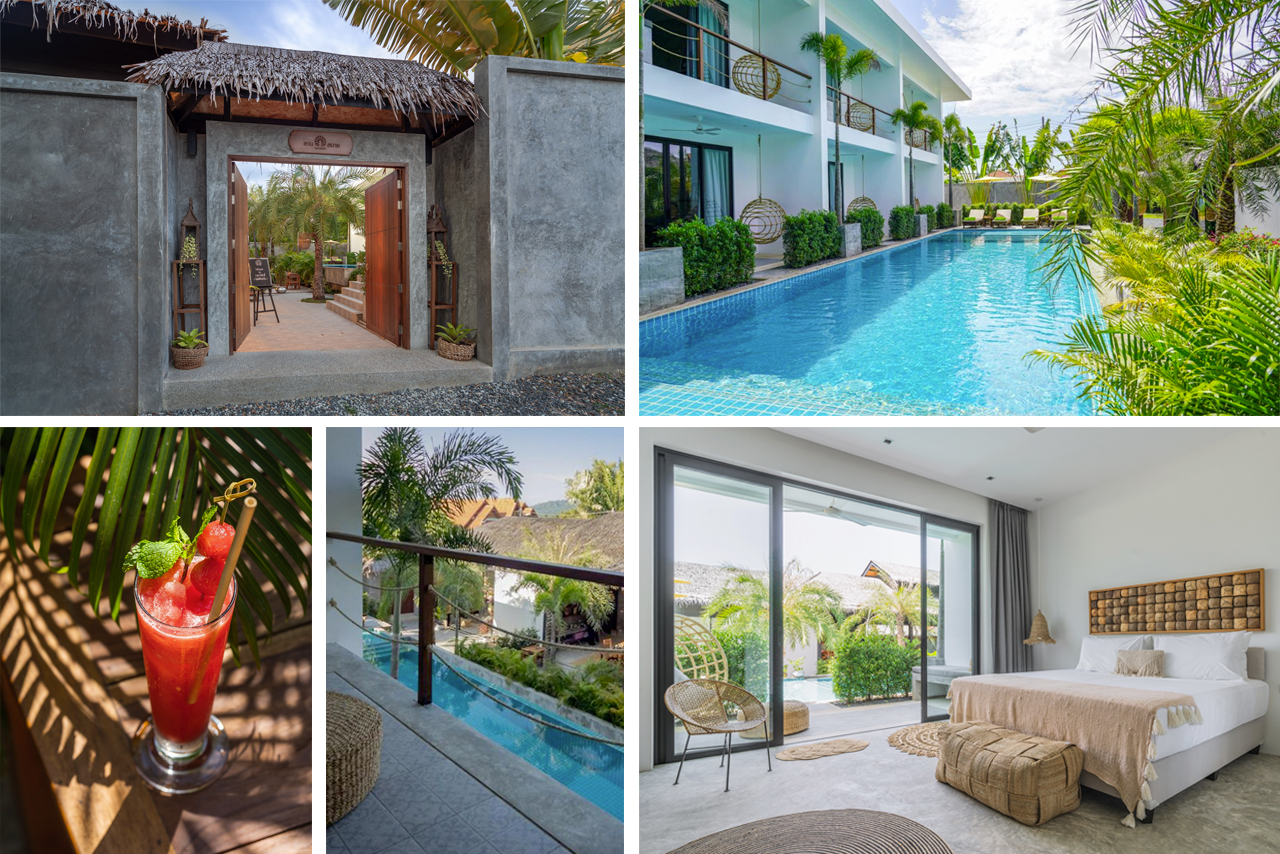 Accommodation Comfortably and Relaxing
Our boutique wellness retreat is located in a beautiful tropical, tranquil setting. The premium suites offer a lot of privacy to our guests, while all rooms have a balcony with pool view. We believe it is the little touches that make the difference between memorable and impossible to forget, which is why we offer comfy lodgings with plenty of complimentary amenities. The perfect get-away-from-it all retreat where relaxation and self discovery is a priority.
YIN YOGA TO EASE YOUR MIND
We offer Yin yoga practice to calms and balances your body and mind every day in the afternoon from 3:30pm – 4:30pm. The classes will help you to open your body to release pent-up energy and create better circulation. This helps with healing, mental clarity and a general sense of physical well-being and inner peace. The classes are designed in a way to help you sit and cultivate a good meditation posture. The yoga we offer is perfectly suitable for beginners as well as advanced practitioners. The teachers will notice and respect your yoga level and can help you to progress individually due to smaller group sizes.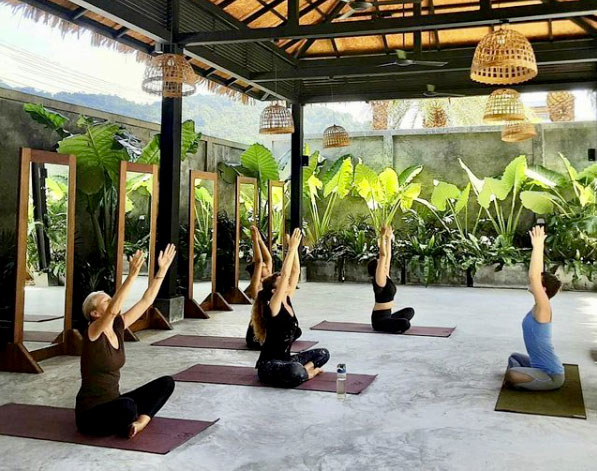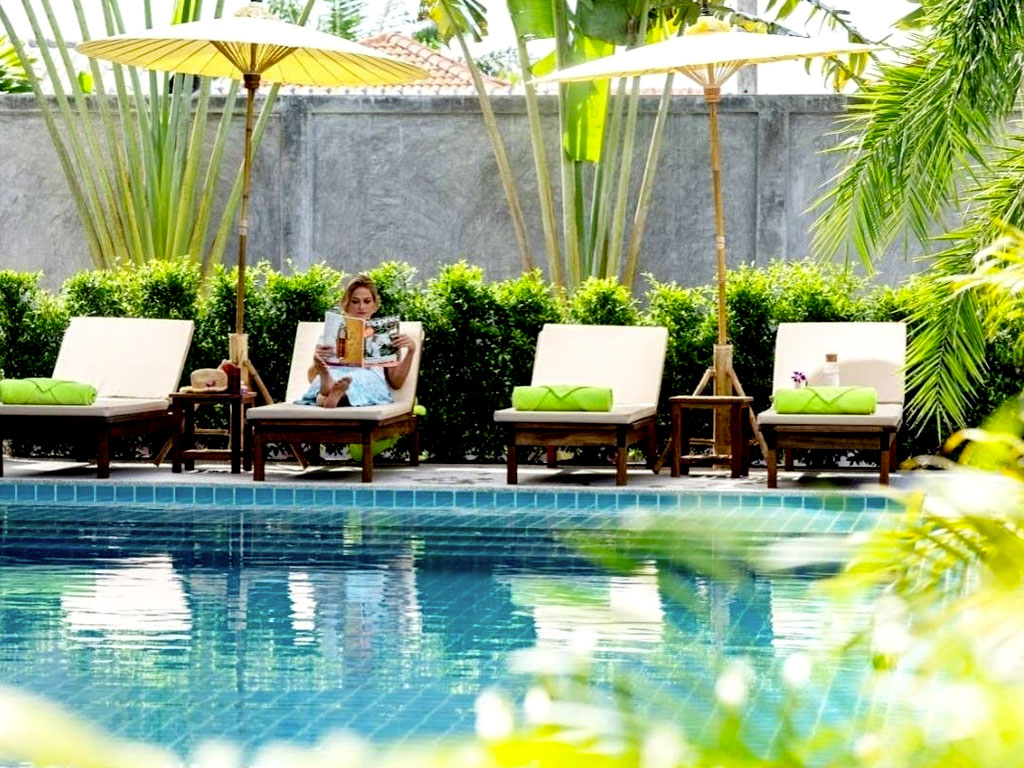 FREE TIME
When you look through our schedule you will find quite a bit of free time planned during the day. This is your own personal time: it is unsupervised and unguided. The idea is for you to get plenty of rest and proper relaxation. Exposure to natural light throughout the day or take naps, watch the clouds pass by, enjoy the pool, have a cup of tea, meditate and contemplate as your heart desires. We encourage resting and non-distraction. This means that we recommend you avoid entertainment and big activities during the retreat. This will help you to completely reset and de-stress in just 4 days.
Healthy Meals
Our local chefs bring you the delectable flavors from the Land of Smiles, prepared with organic, local ingredients for breakfast, lunch and dinner. Signature smoothies are concocted daily using fruit and vegetables straight from our organic garden such as mangoes, papayas, pineapples, beetroots, avocadoes and ginger, all mixed with fresh coconut milk.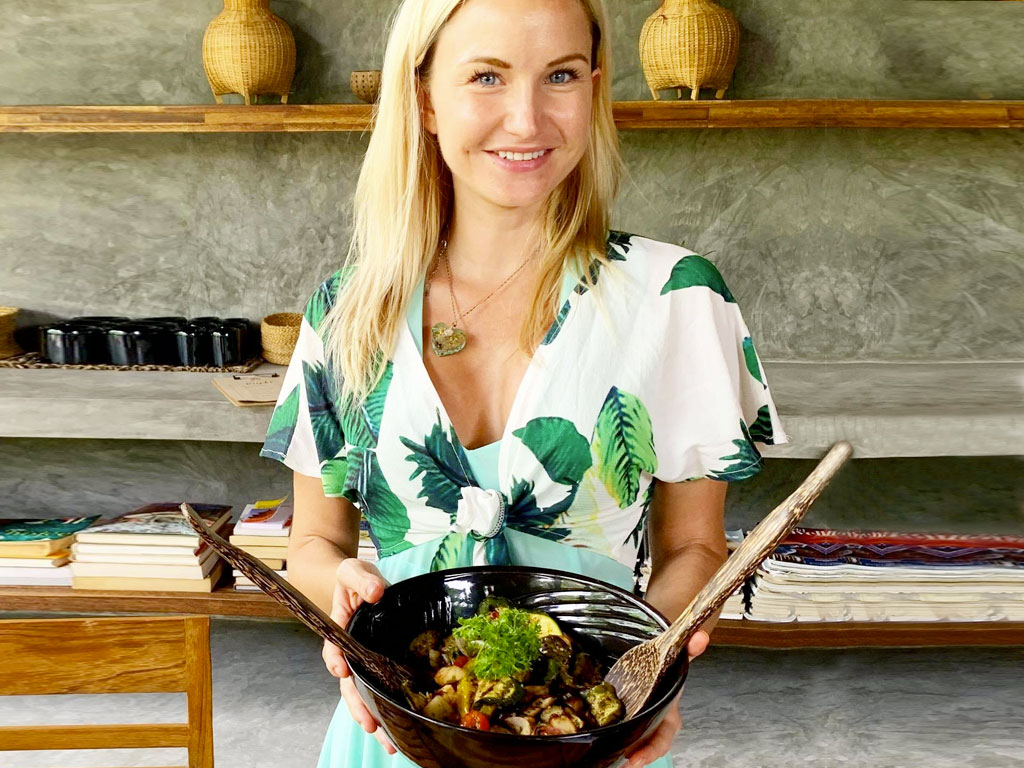 by The Experienced Teachers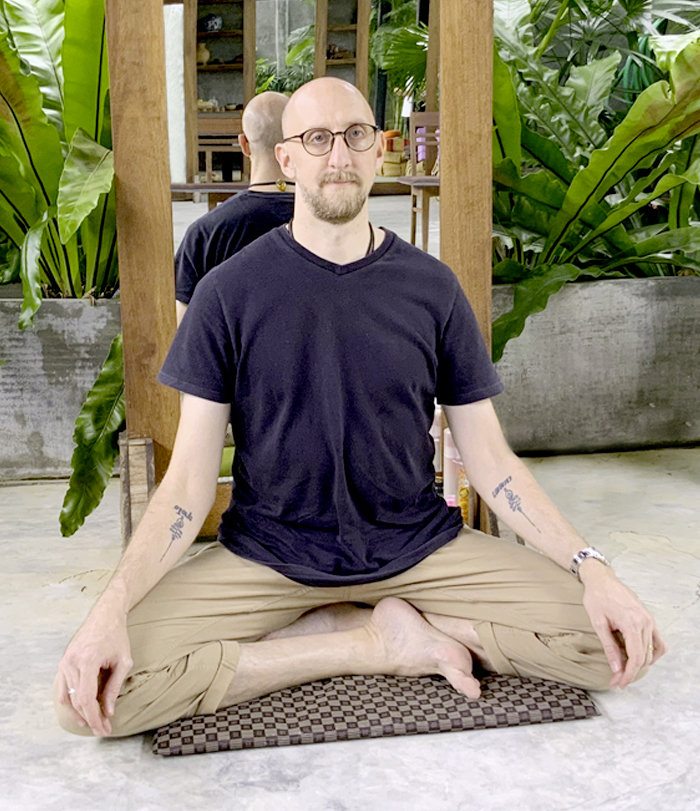 Tobi Warzinek
Phuket Meditation Center
Tobi has been studying and practicing Vipassana meditation and has devoted his life to practising traditional Buddhist Meditation since 2002. He stayed in the Tibetan Buddhist monastery of Rabten Choeling as a lay student for 7 years. In 2009 he received the authorisation to teach. Since 2011 he is practising within the Thai forest tradition and currently lives and teaches mostly on Phuket Island in southern Thailand.
Mindfulness Workshops by the experienced teacher Tobi Warzinek from Phuket Meditation Center is an initiation into authentic mind training and meditative experiences. With this special one-day class we offer two powerful solutions to the most common problems of these turbulent times. Join us and discover traditional meditation training and what correct internal cultivation can do for you.
Join our retreat, book your place
Contact: +66894740065
Notice
: Undefined variable: destination_id in
/home/andamanwellness/public_html/wp-content/plugins/select-tours/post-types/tours/templates/tour-info-parts/destination.php
on line
24
Notice
: Undefined variable: destination_label in
/home/andamanwellness/public_html/wp-content/plugins/select-tours/post-types/tours/templates/tour-info-parts/destination.php
on line
24
| | |
| --- | --- |
| 15:30 | Registrations and check-in |
| 17:00 | Introduction |
| 18:30 | Dinner Time |
2
Daily Routine (Friday/ Saturday)
| | |
| --- | --- |
| 07:00 | Breath work on the beach |
| 09:00 | Breakfast Time |
| 10:30 | Guided Meditation | Q&A |
| 12:30 | Lunch Time |
| 13:30 | Free Time & Self-Directed Practice |
| 15:00 | Yoga Class or Crystal Singing Bowl & Fresh Coconuts |
| 17:00 | Guided Meditation | Q&A |
| 18:30 | Dinner Time |
| | Free Times (for self-directed practice, relaxing massage) |
3
Last Day Program (Sunday)
| | |
| --- | --- |
| 09.00 | Breakfast |
| | Departure |
How to get there
Lan Sabai Resort, Naiharn
58/51 Soi Prakoabkit, Moo 7 Naiharn, 83130 Rawai, Phuket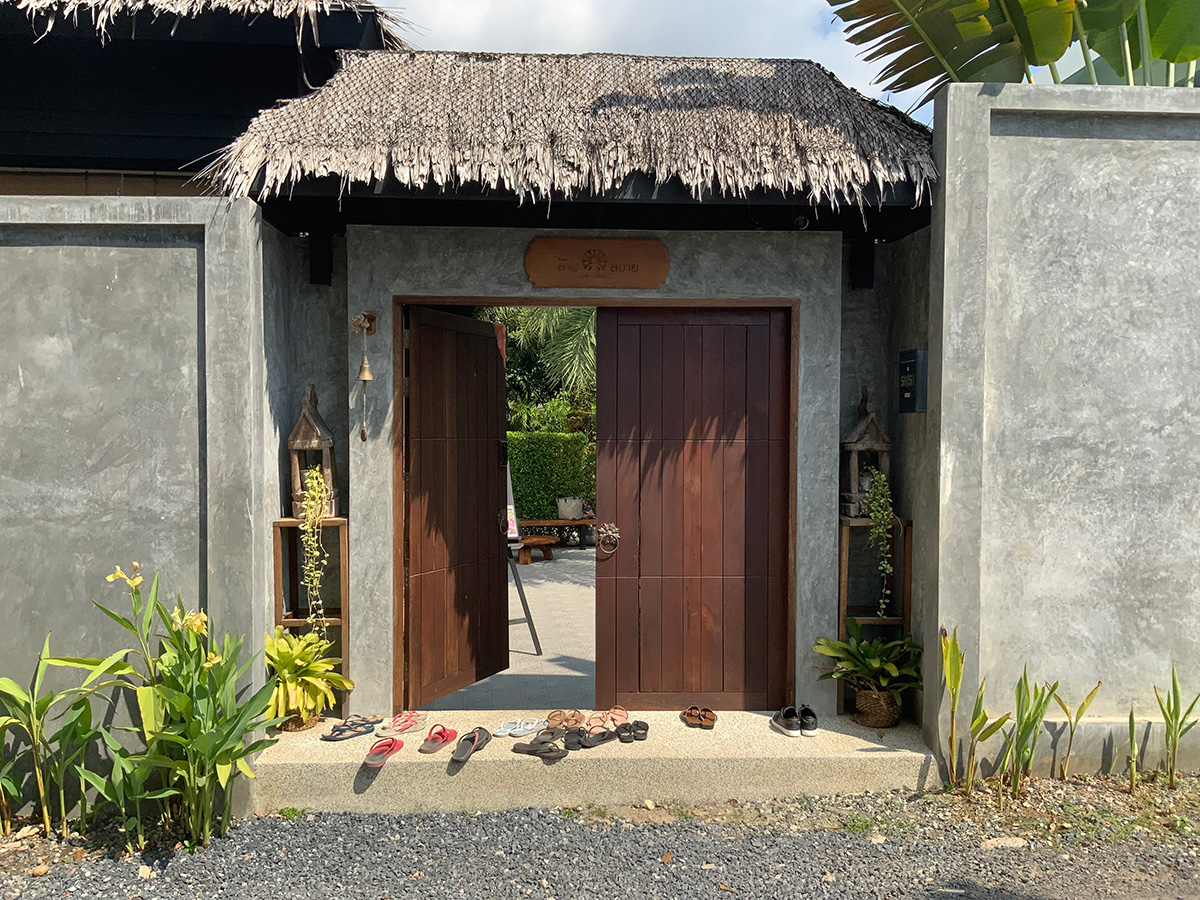 Lan Sabai is an idyllic, sustainable health resort designed with your well-being in mind.  The oasis that is Lan Sabai is also conveniently located to discover more of the island of Phuket The resort offers personalised wellness treatments, delicious local cuisine and a serene, natural environment. The perfect get-away-from-it all retreat where relaxation and self discovery is a priority.
What does a Phuket meditation peace & tranquility retreat look like?
Book Your Retreat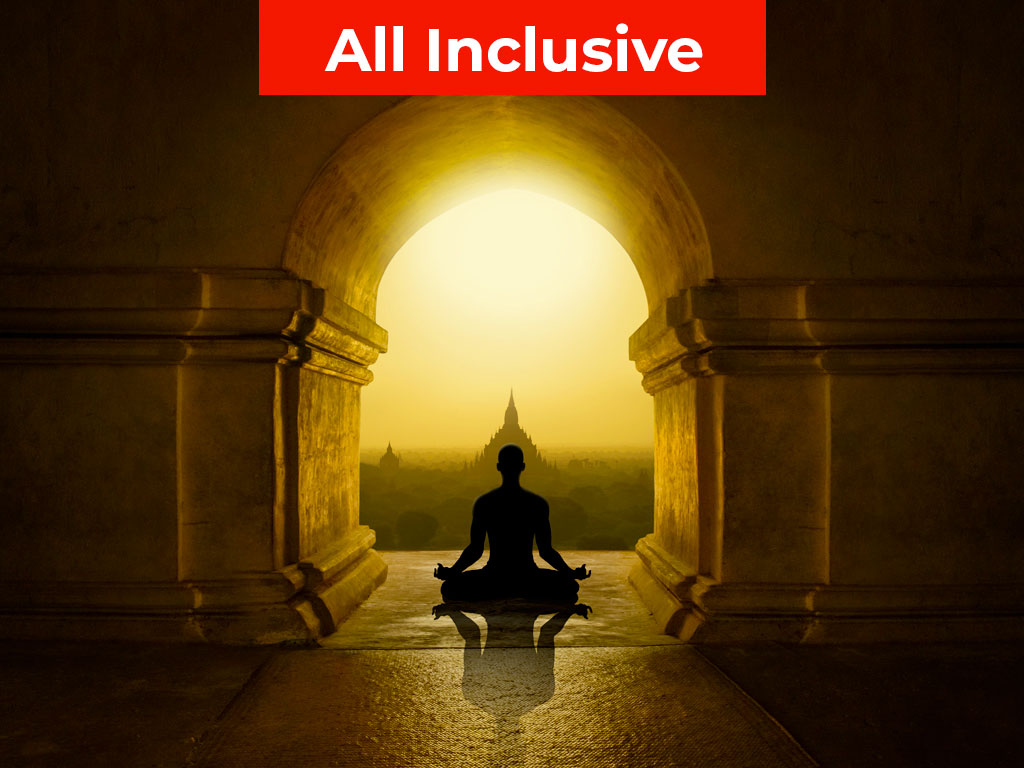 Meditation Retreat 4 Days 3 Nights in Phuket
(Fully Inclusive Package)
28th July – 1 August, 2022
Price: 42,000 THB
** per person for single occupancy